By Michelle M. Sharp, Founder and Content Creator of Meet the Minnesota Makers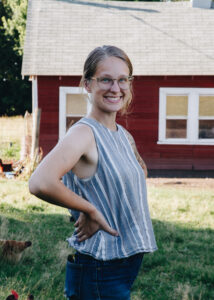 Boomflower Farm is a key part of the puzzle of local sourcing—both of food and other consumable goods. Outside of Kenyon, Minnesota, Katy Lund is leaning into ethical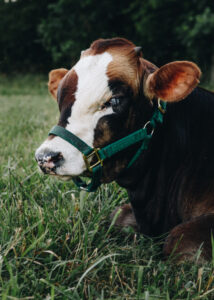 agriculture as she produces local goods. In addition, she models the networks that support local businesses on a daily basis. 
The more a community supports local supply chains, the more the community engages in sustainable practices. "None of us can do this by ourselves, but we can all be active participants in figuring out how to do it ourselves," shared Katy. "I'm not alone in producing local food and personal products in a thoughtful and sustainable way. As an individual I can make choices that the things that I purchase are from local and sustainable places."
Katy's goal is to replace as many things in people's lives with farm-grown items as possible. "This means your medicine cabinet, your cosmetics, your food, how you're washing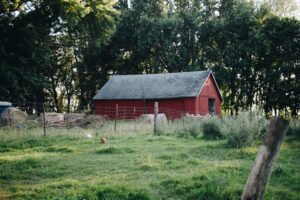 your dishes, how you're washing your clothes. Sometimes I get a little ahead of myself."
Katy, a full-time practicing mental health therapist by day, has turned 20-acres of neglected pasture and aggressive comfrey plants into a beautiful space where chickens are free to lay their eggs in the crook of a tree and sometimes lambs arrive by surprise. Katy raises sheep, cows, chickens, and turkeys for their wool, milk, eggs, and meat. She produces a line of cosmetics including shampoos, conditioners, lip balms, shaving soaps, and body lotions and moisturizers that contain infused oils distilled from farm-grown ingredients. All of her products contain as few ingredients as possible and always use the original plant, never a chemical derivative.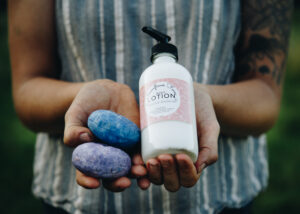 Katy's list of locally-produced cosmetics ingredients includes calendula, echinacea, lavender, cows milk, sheep milk, lanolin, bees wax and honey. If she doesn't grow it herself, she sources it locally. For those with sensitive skin, Katy's plant-based ingredients are less allergenic than the synthetic alternatives common in many commercial products. 
"My environmental cost is minimal. The raw materials are from the local community. My focus is on selling locally to avoid the impact of shipping." Katy avoids packaging when possible and employs recyclable or reusable containers when necessary. She encourages customers to return their tins to be sterilized and reused to further reduce consumption. 
Learn more about Boomflower Farm at boomflowerfarm.com or by following @Boomflowerfarm on Instagram to see where the chickens have laid eggs today.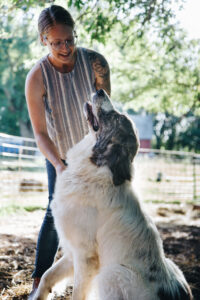 Shop Boomflower soaps and cosmetics at boomflowerfarm.com or visit Katy in person at the Cannon Valley Farmers Market, Linden Hills Market in Minneapolis or Northfield's Riverwalk Market.
Read the full article on the Greener Pastures Blog. Greener Pastures is a blog, community, and activism hub in the upper midwest here to make everyday support of humane, sustainable agriculture easy and seamless with your lifestyle.
Photography by Sarah Carroll of Greener Pastures
Follow @meettheminnesotamakers on Facebook and Instagram for more people who make Minnesota an amazing place to be!
Share This Story, Choose Your Platform!