By Michelle M. Sharp, Founder and Content Creator of Meet the Minnesota Makers
What happens when a former construction management specialist decides to start a home workshop? 
For Jamie Bowser, it means investing in a laser cutter and sublimation printer to create detailed stained wood art, 3-D paper art, and carved jewelry from her family mud room turned workshop.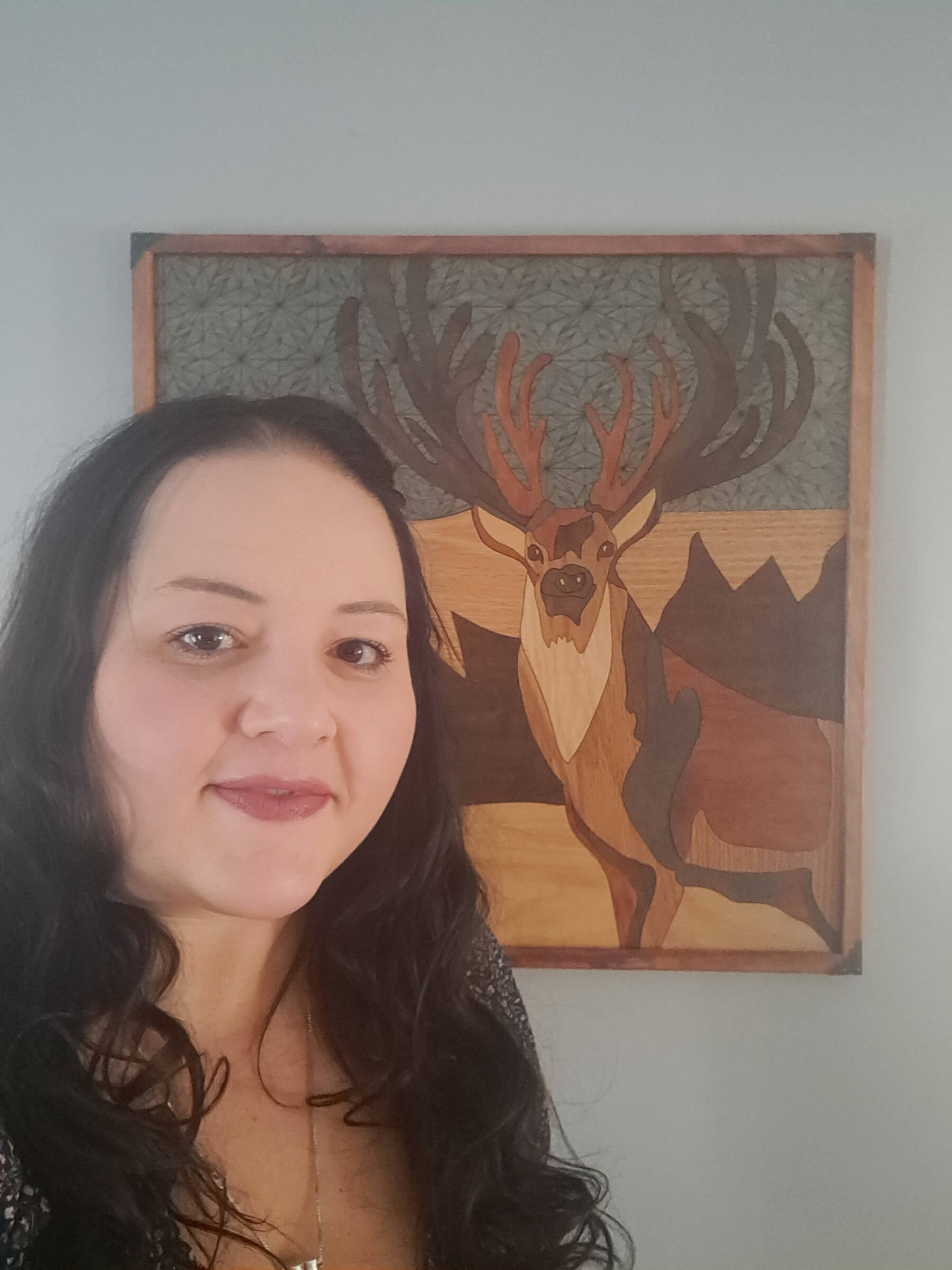 Jamie and her husband Mathew moved to Minnesota six years ago for her husband's job. After moving to Faribault with plans to start a family and be closer to her husband's work, Jamie wondered how to focus her creative instincts. "I enjoy trying to make beautiful things for myself and things that people will enjoy," shared Jamie. "I just like being creative and sharing the things that I create."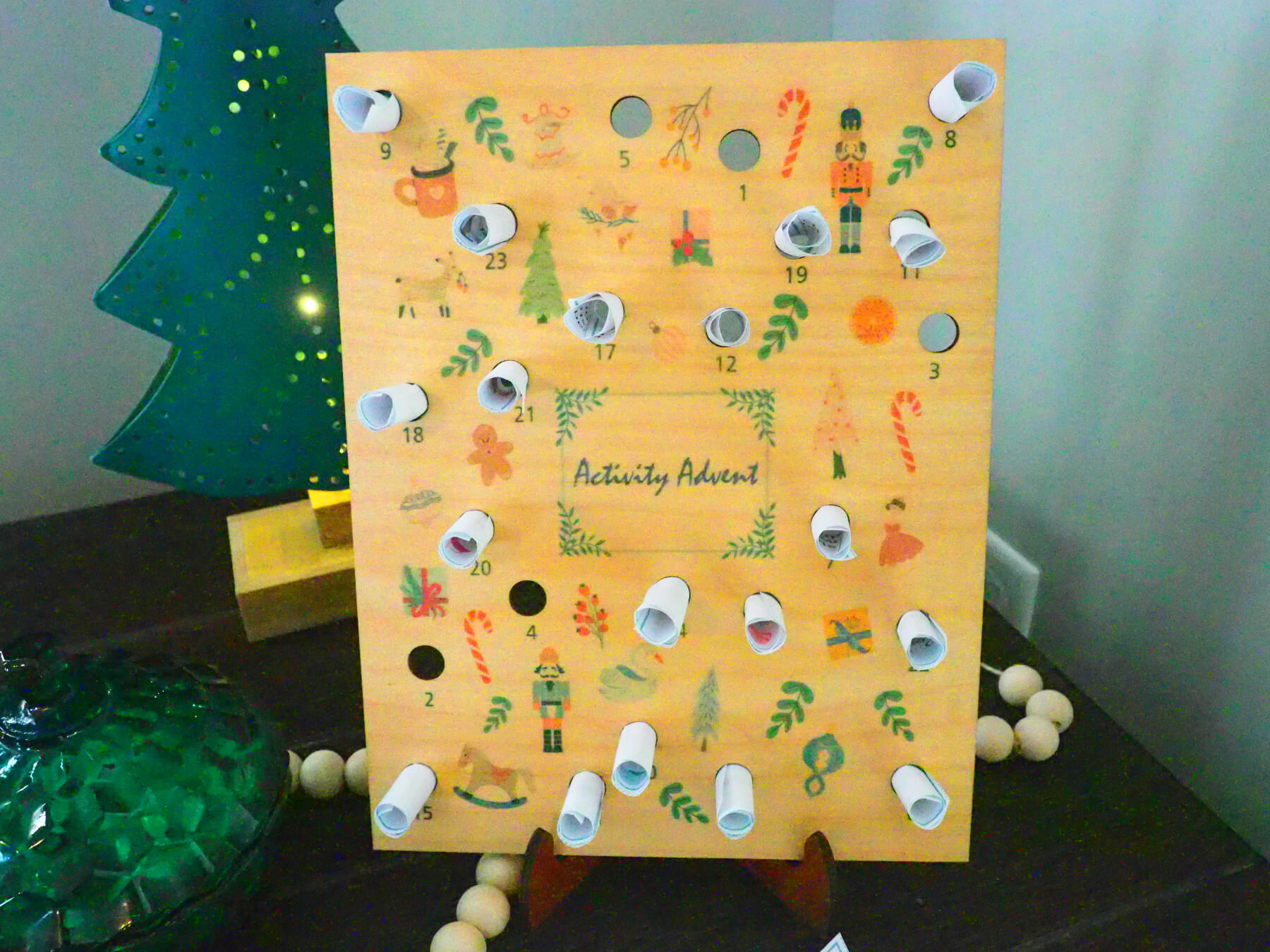 The Hands That Shape, the name of her business, was originally thought of as a way to detail the renovation work the couple did on the 1870s farm house they bought as their new home. The house stands on 13 acres and had had multiple additions over the years. "It turns out there was so much work to do with the house that I never got around to explaining it all on the blog."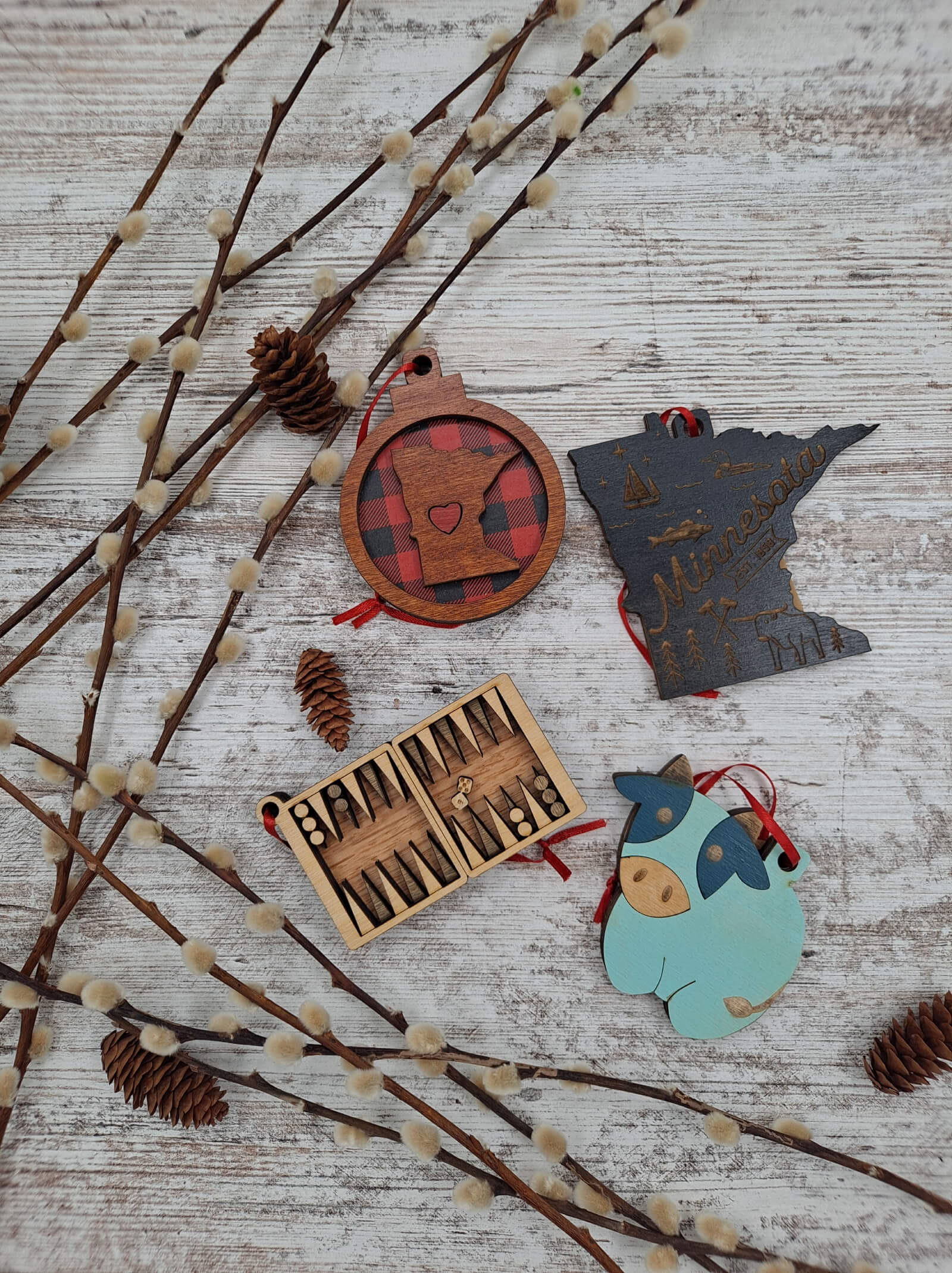 When Jamie put a deposit on the laser cutter after her now two year old son was born, the name felt like it perfectly fit her new venture. It was like it was waiting for her all along. 
Jamie's first designs were inspired by nature. Her favorite is the Western Barn design pictured here. "The Western Barn is one of the first nature scenes that I did. I designed that based on when my husband and I went to Yellowstone and saw Mormon row. The barns really stood out to me. I wanted to capture that in my design."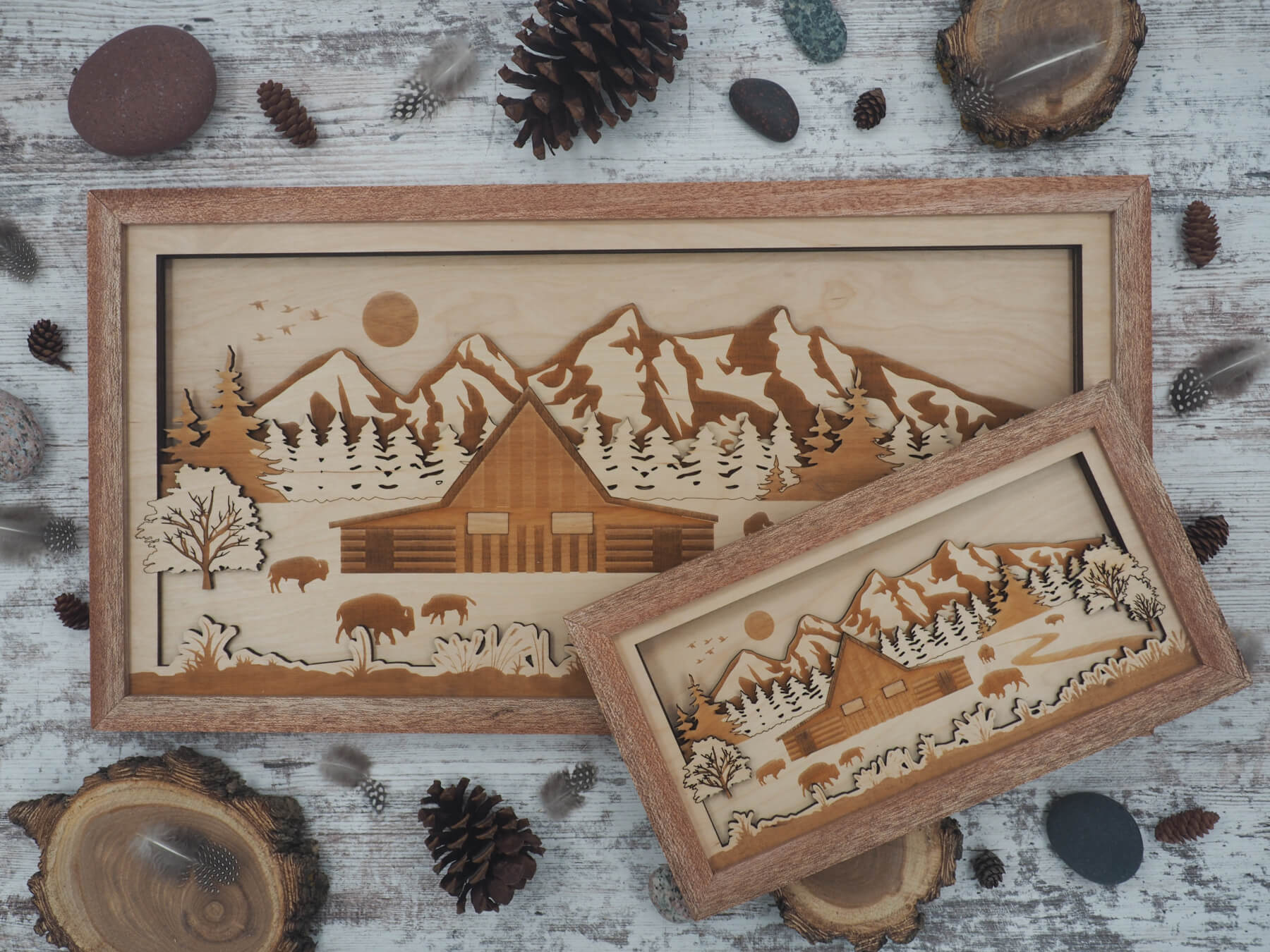 Jamie is largely self-taught, seeking inspiration from other makers she meets at local shows or on line. "When I worked in construction, I was always responsible for looking at plans and picking them apart. It's just how my brain works. I want to see all the little pieces and then it makes sense to me," explained Jamie.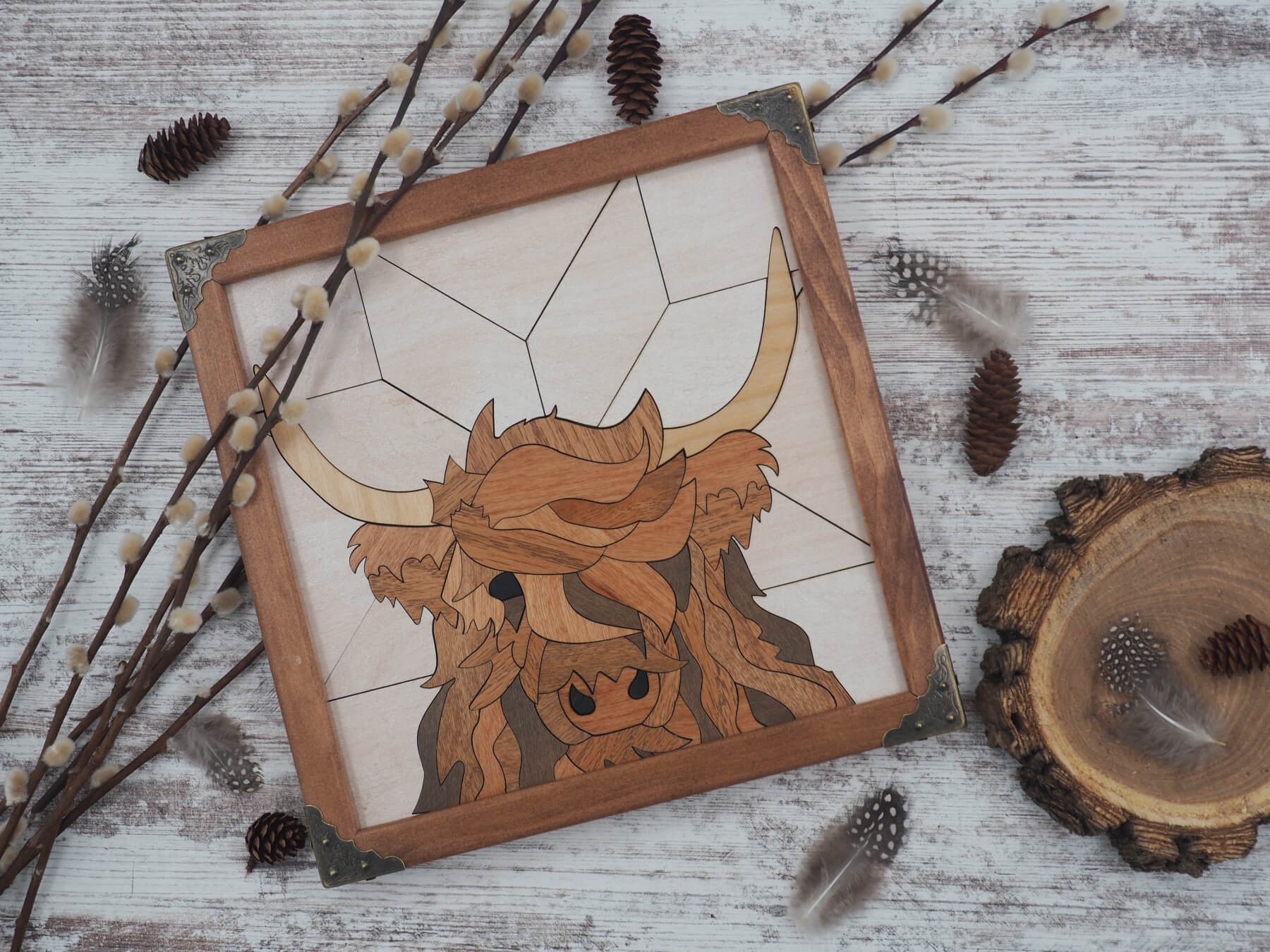 The design process is often a collaboration with her husband. Jamie finds the original concept, the feeling that she wants to evoke. Then she and her husband, who works in process development for high tech manufacturing, develop a plan for how to refine the construction of the piece. "When I see something, I figure out the materials used and he tells me how to make it more efficiently."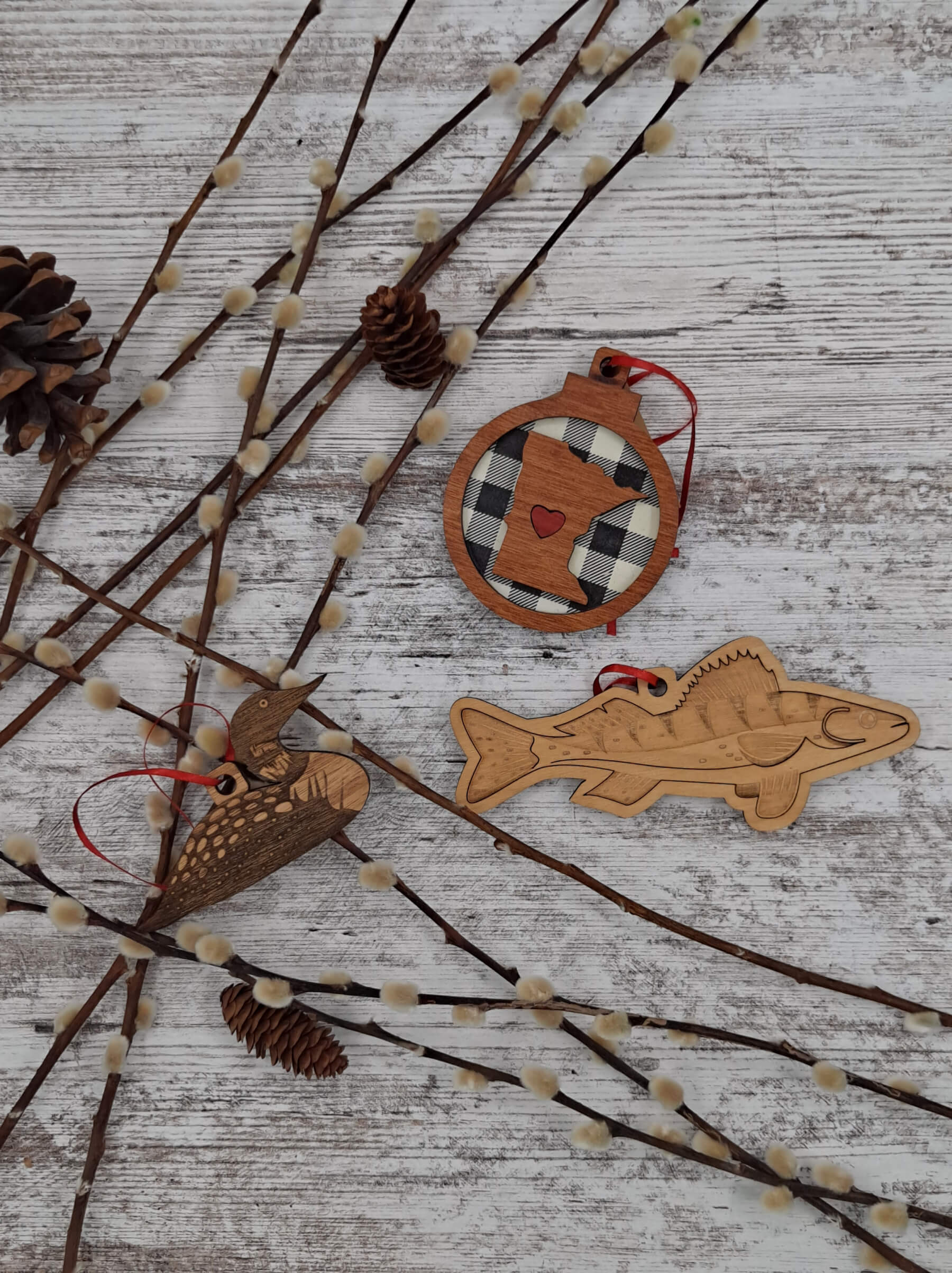 Her original focus was wood working. Including paper art allows her to work with a greater range of vivid colors. The pieces are also much lighter in weight, which gives them a versatility to where the new owner can display them. Jamie enjoys working with the layers to really bring each design to life. 
Visit thehandsthatshape.com to see Jamie's limited edition holiday designs, colorful paper art, and jewelry. Shop in store at the Eclectic Alliance in the Faribo West mall. 
Follow @thehandsthatshape on Facebook and Instagram for upcoming shows. 
Follow @meettheminnesotamakers on Facebook and Instagram to discover the local makers who make Minnesota amazing!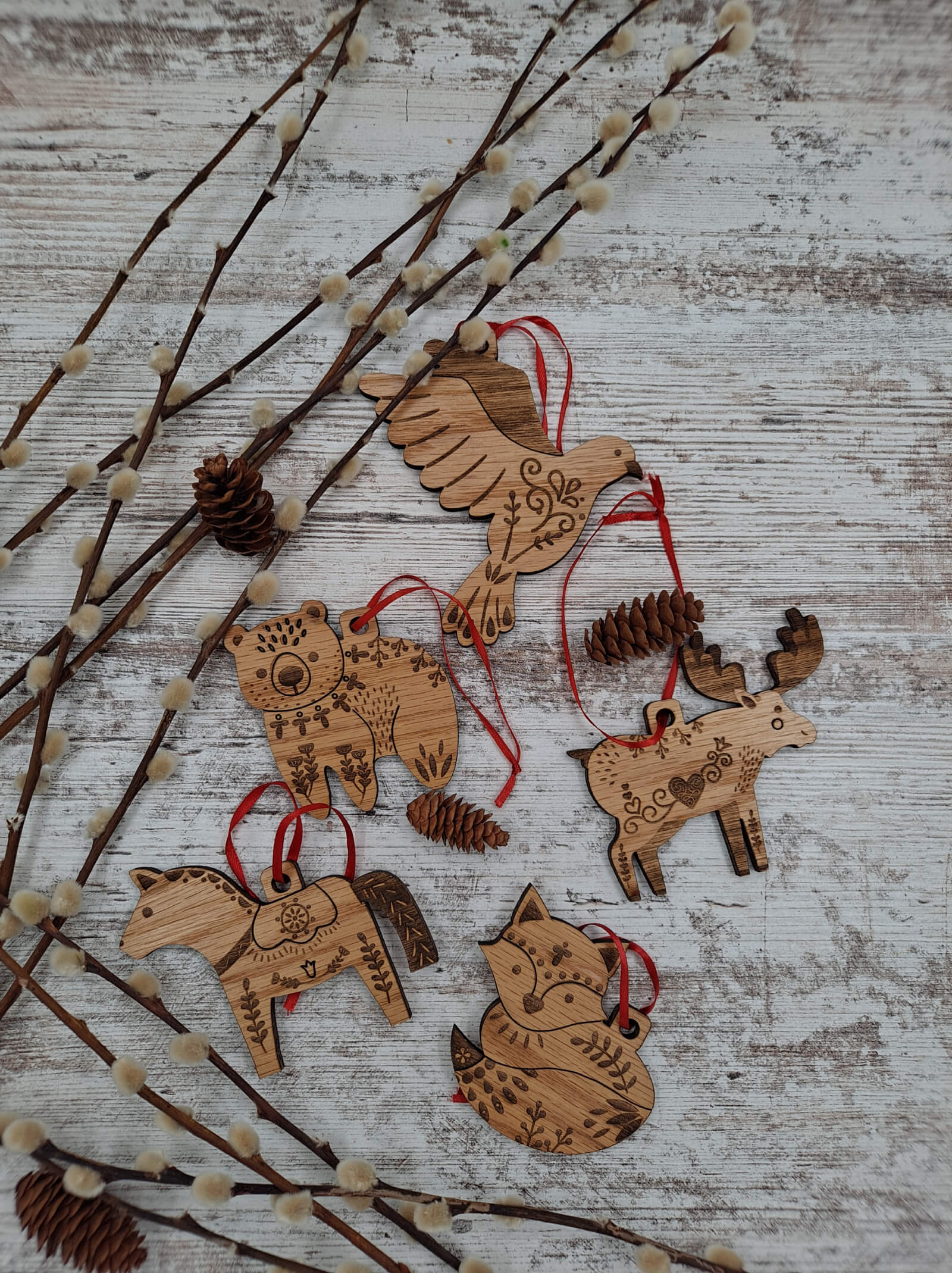 Share This Story, Choose Your Platform!