By Michelle M. Sharp, Founder and Content Creator of Meet the Minnesota Makers
Sometimes the best gifts are things that people truly need. 
Emilee Phillips of Crunchy Soap and Home creates rich lip butters, beard oils, vegan soaps, whipped body butter, and diaper creams in her Stillwater home.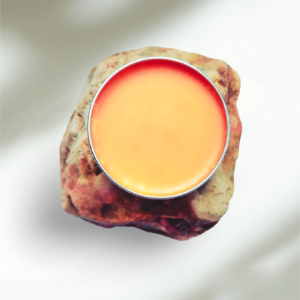 Crunchy Soap and Home's motto is "Stay Weird, Wild, and Wonderful!" The motto is a celebration of Emilee's energetic family and the beauty of everyone's imperfections. 
Emilee is a new small business owner, but has been making these products for her family and friends for over a decade. "I started making earth-happy, sustainable products 11 years ago while pregnant with my first son. I wanted a clean and happy environment for him and the rest of my family."
After years of positive feedback from those around her, Emilee began selling her products to make them accessible and affordable for everyone.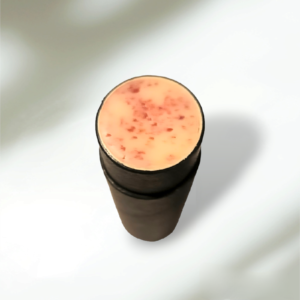 Emilee creates all of her products in small batches, striving to be as environmentally sustainable as possible in the process. "I upcycle whenever possible, sell in bulk, use NO plastics, use recycled shipping materials, and list my product ingredients online through a QR code to save on paper consumption." 
Emilee's greatest joy in her small business journey has been helping and connecting with her community. "I love meeting everyone and hearing their stories," shared Emilee. It energizes her when people share how much one of her products has helped them. 
Becoming a member of the maker community this year has been such a positive experience for Emilee. "I have so enjoyed the support I found among artisans. We all want to help each other!"
Emilee designs all of her products to be healthy for people and for the planet.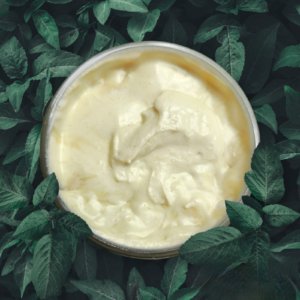 Don't miss her laundry soap, sore muscle and joint salve, and (my personal favorite) her tea tree and eucalyptus toilet bombs. The toilet bombs are the most fun you'll ever have with this household chore. 
Shop Crunchy Soap and Home products at https://crunchysoap.square.site. Contact Emilee at [email protected]
Follow @crunchysoap_home on Instagram for Baby Crunchy's adventures and product updates. 
Follow @meettheminnesotamakers on Facebook and Instagram to discover the local makers who make Minnesota amazing!
Share This Story, Choose Your Platform!