By Michelle M. Sharp, Founder and Content Creator of Meet the Minnesota Makers
What are your dessert dreams made of?
Perhaps Sugardust & Sprinkles?

In the last decade, Safeera Inayath of Prior Lake went from never having baked a cake to creating the exquisite layer cakes and macarons seen here. Classes at her local Michaels in Shakopee gave her the foundation to experiment. Now, it seems that she can create anything her customers imagine. Safeera promises on her website, "I would love to connect with you and see if I can turn your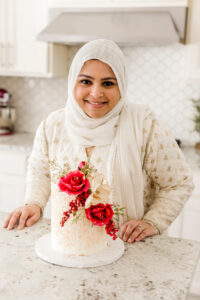 dreamy confections into the life of your party."

Her interest in baking and decorating stemmed from wanting to create a cake for her daughter's 6th birthday. She found such joy in baking treats for her own family that she began to share her talent with others. She founded Sugardust & Sprinkles in fall 2015. It expanded to a full-time venture in late 2019.

Artisan cakes and French macarons are her specialties. She set out to create her own version of the "finicky cookie" after sampling one at a party. She used to watch the Food Network for inspiration and now shares decorating techniques through her IG Reels. Her videos are magical displays of piping and watercolor techniques that turn each pastry into a literal work of art.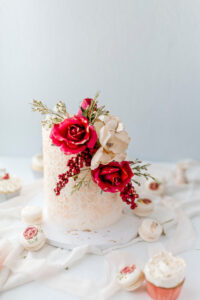 Explore Safeera's menu at www.sugardustandsprinkles.com. Sign up for her email list for notifications about holiday specials and new items. "My focus is on the wedding industry," said Safeera. "I also create some kids' cakes based on my aesthetics and style."

One of Safeera's greatest surprises was being part of a television feature in April 2021 on Twin Cities Live. After a phone interview with reporter Kelli Hanson, Safeera's artistic macarons were part of a segment on MN cottage food producers. There was clearly a lot of enthusiasm on set as they sampled her beautiful macarons. See the segment here: https://www.twincitieslive.com/food/25823/home-bakers-2nd-edition/

Follow Safeera on Instagram to see her intricate and gravity-defying creations.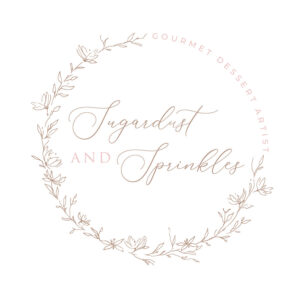 Follow @meettheminnesotamakers on Facebook and Instagram to discover the culinary wizards who make Minnesota amazing!
Share This Story, Choose Your Platform!