By Michelle M. Sharp, Founder and Content Creator of Meet the Minnesota Makers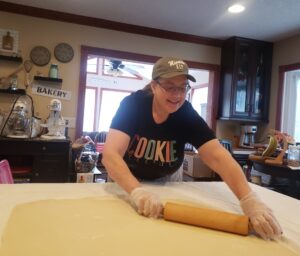 Since 2015 Lisa Haggstrom has started her day with a good cup of coffee and the slogan "Live your best life; eat the cookie." She prepares these cookies in her home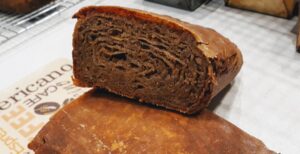 kitchen — the site of her cottage bakery "Cookies and More by Lisa" in Apple Valley. She specializes in decorated cookies, homestyle bars, cocoa bombs, and Slovenian walnut potica. Lisa also does custom orders and creates unique items for every holiday.
Lisa's training as a baker began in her family's kitchens in the Iron Range. Potica, in particular, is a dear family tradition that Lisa learned from her mother and grandmother. This labor-intensive pastry is worth it to bring a taste of home south to the Twin Cities metro. Growing up, Lisa's grandmother was in charge of potica for family gatherings. It was an essential part of the Easter and Christmas tables. "One year Grandma announced that she wasn't making it. We were all so worried that something was wrong. She just wanted a break from the work. Plus, it turned out to be a good way to get some of us involved in making it."
Lisa dedicates herself full-time for her cottage bakery.  She is a former corporate restaurant training manager, bakery manager, and income tax preparer. Opening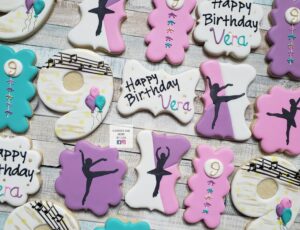 her in-home cottage bakery tapped into the creative outlet she felt she had been missing in her previously successful careers. 
Lisa relishes being a part of people's celebrations. "Bakers are people pleasers. We want people to be happy and full. I love seeing the expression on someone's face when they see their cookies for the first time. You can't fake it, especially for kids. When they see that first cookie, that reaction just makes all the work worthwhile."
When Lisa's not baking, you'll find her lovingly restoring wooden furniture or attending to a steaming pot of soup–her favorite food. 
Read the full article at the Sun ThisWeek. 

Follow @cookiesandmorebylisa on Facebook and Instagram for pop up dates and Lisa's beautiful cookie sets. Visit https://www.cookiesandmorebylisa.com/for her full menu. 
Follow @meettheminnesotamakers on Facebook and Instagram for more people who make Minnesota a tasty place to be!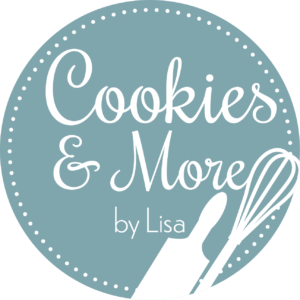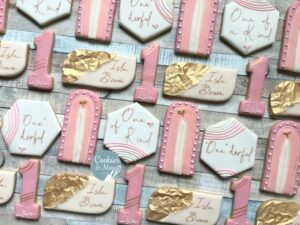 Share This Story, Choose Your Platform!