By Michelle M. Sharp, Founder and Content Creator of Meet the Minnesota Makers
How to be a change maker.
Step One: Heal yourself so you can heal others.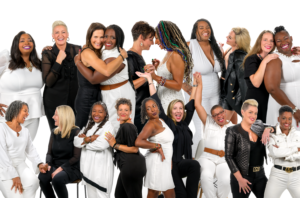 Chaz Sandifer, Founder & CEO of theNEWmpls, founder of Let Go Let Flow, co-founder of Stories Behind the Menu and the owner and operator of the Lakeview Terrace Farmers Market, has lived this mantra for the past ten years. 
In this fourth installment of the MTMM change maker series, discover someone who walks the walk to bring wellness to her community. 
On a gloomy winter morning, I had the pleasure of sitting down with Chaz in her office at ModernWell to talk about food, healing, respect, self-love, and the importance of having a solid relationship with your children. When Chaz walked into the room in her crushed velvet blazer, she brought a seemingly boundless positive energy with her. She fills the space around her with good vibes. 
Chaz is a coach and grassroots community activist who fosters racial health and equity through fitness, wellness, and nutrition. She guides her clients to healthier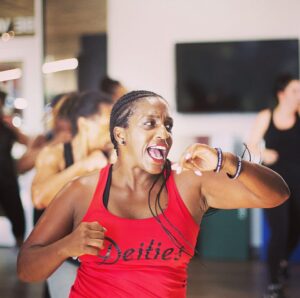 ways of life through her fitness coaching, cooking demonstrations, and exercise classes. She offers a safe space for dialogue on race through her Wellness Wednesday meetings. The Lakeview Terrace Farmers Market brings fresh produce and nutrition education to an underserved audience in the Twin Cities.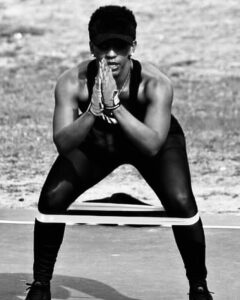 Chaz's current roles wouldn't have been possible without her personal healing journey. "I learned that I needed to put on my oxygen mask before I could help others." 
Ten years ago Chaz began her journey of healing and discovery as she recovered from a difficult divorce. Her long-time corporate job felt toxic. She needed to be a present parent for her young kids. She needed to learn to manage the anger she felt. 
Her answer? 
"Bodybuilding became my release. I competed for seven years and placed in the top five when I was 40 years old. Flowing into that—becoming a life and wellness coach of people who are pre-diabetic, overweight, arthritic, and healing from trauma—was healing for me," explained Chaz. "I started doing research about wellness and race. I am a nerd for documentaries. I kept learning. I started therapy for myself. I worked hard to let the negative go and let the positive flow in." 
Let Go Let Flow became Chaz's reminder to herself of the need to move forward. It became her way of organizing her days, her message to her clients, her refrain on
social media. 
The pandemic forced Chaz to recalibrate her mission. Her in-person nutritional programs were all canceled. She moved Wellness Wednesday meetings to Zoom in March of 2020. She created a space for people to process the shifting world.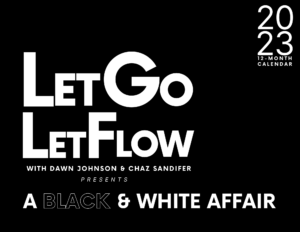 Let Go Let Flow honed in on blunt discussions of racial equity after the murder of George Floyd. "That was the cherry on top to show me what I needed to do. That was the trauma of 400 years coming to a head," said Chaz. "There's trauma on both sides—for black women and white women. Even in my position of privilege of growing up in Edina in a two-parent household—there is still a historical trauma. At the end of the day I am a black woman first; that's what people see." 

Through her partnership with Julie Burton, the founder of ModernWell, Wellness Wednesday, Courageous Conversations, and Stories Behind the Menu have flourished in ModernWell's airy, welcoming space. The Wellness Wednesdays highlight the wins of the Black and Brown community. "I highlight all the people you don't know—entrepreneurs, people moving and shaking in corporate America, local activists—to share those positive stories," said Chaz. "Julie and I host Courageous Conversations between Black and White women. We have respect for each other's opinions, lives, views and vision. We share stories."
To share those stories beyond their Wellness Wednesday meetings, Chaz co-created the Let Go Let Flow "A Black and White Affair" calendar. "The calendar highlights the wins of these powerful Black women and celebrates their relationship with their White female allies," explained Chaz. "The quotes in the calendar are how the White woman makes the Black woman feel. I wanted to showcase the positive in their journey. At the end you have a directory of the women in the calendar. It's a resource of local businesses that serves you all year long."
Founder of Let Go Let Flow, Chaz co-created with Bre McGee of UnCommon Collaborative to photograph the Black innovators and their White allies. "Bre was perfect for this project. She showed the depth of these relationships in the pictures she captured. I love her vision for the design and how she brought our ideas to life." 
For Chaz, fostering healing is the greatest ongoing challenge of her work in racial equity. "We're not well as a country. All we do is fight, shoot, and scream. It's unfortunate. We showed all of the hurt and pain during the pandemic," shared Chaz. "How do I teach people to start looking at others with humanity? We are all flesh and breathing and growing and sweating. We have different melanin and different cultures, yet our bodies do the same thing. That's what's hard for me—to keep seeing the same things repeated." 
"My goal is to coach you into the best version of you. I want to unpack the trauma that comes along with where you are and release it." Chaz's work continues with herself. She works out four to five days a week and meditates every morning to enjoy her thoughts. When asked what grounds her, she replied, "I have a great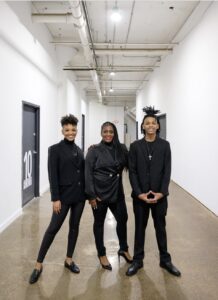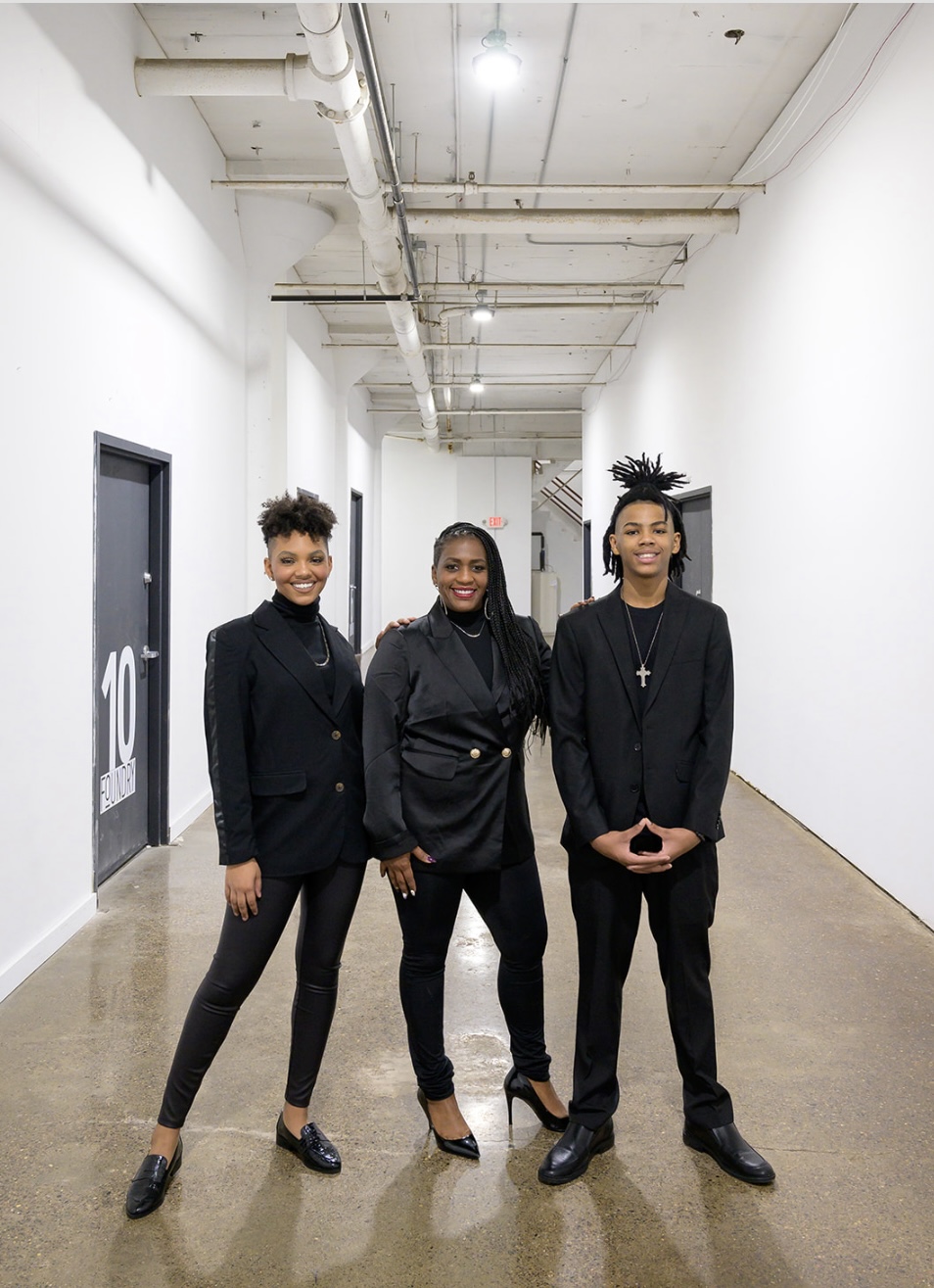 relationship with my children. I'm blessed. That's my wellness—that my kids are doing okay." 
Janae, 18, and Jalen, 16, own one percent of Chaz's companies. "I wanted to highlight their abilities from an early age and build generational wealth in their wellness. I want them to build upon this to be anything they want to be." 
After a decade of her own healing journey, Chaz delights in finding herself in a place of joy. She loves what she's doing and how she's doing it. "I am taking health and wellness to the next level. First I started with my own. Then I added in my community. Now we're working on it together."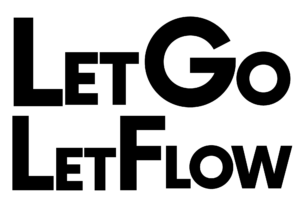 Visit https://www.letgoletflow.co/ to purchase your own copy of the Let Go Let Flow "A Black and White Affair" calendar and support this journey. Attend a Wellness Wednesday at ModernWell or schedule a Courageous Conversation with your own work team. 
Visit www.thenewmpls.com to learn more about Chaz's fitness and health mission. 
Follow @thenewmpls on Instagram for event updates.
Follow @meettheminnesotamakers on Facebook and Instagram to discover the change makers bringing out the best in Minnesota!
Share This Story, Choose Your Platform!