By Michelle M. Sharp, Founder and Content Creator of Meet the Minnesota Makers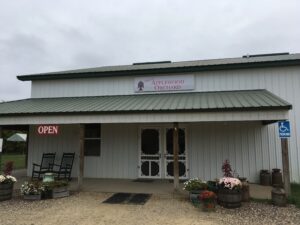 If you saw a tractor driving on Pilot Knob Road between Eagan and Lakeville in 1995, the driver may have been Applewood Orchard co-founder Mark Parranto. He drove the tractor from his Eagan home to the Lakeville field where the orchard is now, before they built their first barn. Jon and Chris, the second generation orchard owners, were teenagers when their parents announced that they bought a corn and bean field in Lakeville where they planned to plant fruit trees. Their
parents took a horticulture class through the University of Minnesota about orchards and decided to build a new family business.
At the time, Jon thought, "This is the craziest idea I've ever heard of. Who sells apples for a living? Well, it works. My dad was a really smart businessman and he thought everything through. I was like, OK, let's do it. Mom was in on it 100%. They both had to be. This was a huge purchase."
The farm opened to the public in 1999 as a pick-your-own orchard. They now offer 18 varieties of apples, including the beloved Honeycrisp, SweeTango and Zestar, as well as their on-site pressed cider. They plant dwarf trees as much as possible so that the apples — always picked with a twist and pull method — are in their customers' reaches. They used to have strawberries and raspberries, but decided that apples were their strength. The challenge is Mother Nature — both in terms of tree health and the number of visitors in the fall. The business depends on three to four weekends a year. Jon always roots for rain on Mondays when they're closed.
Weekends are a lively scene at the orchard. The air is ripe with the scent of fresh apple donuts made on site along with pies, mini-apple breads, and fritters prepared by Sweet Kneads in Farmington. In addition to jams, jellies, and a flavorful apple salsa, their store carries Boettcher's maple syrup from Ellsworth, Wisconsin, and
Nelson Honey of Farmington, which keeps a number of hives in the orchard.
He loves working outside and welcoming visitors: "I like having people come out and pick. That's the whole point. How many people actually have gone to pick an apple? How many people know where apples come from? They see them in the grocery store and they just assume that they come from somewhere, but who knows where?" Applewood's location allows them to be tucked away a bit, to feel like a journey away to a slice of country living, but still easily accessed.
To find out what's in season for picking or available in their orchard store, check www.applewoodorchard.net, follow them on Facebook facebook.com/applewoodorchard or call 952-985-5425. They'll be open to the public through Halloween.
Follow @meettheminnesotamakers on Facebook and Instagram for more people who make Minnesota a tasty place to be!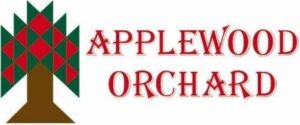 Share This Story, Choose Your Platform!