When's the last time a meal activated all your senses?
Meet Heather Jansz, the chef who introduced Sri Lankan cuisine to the Twin Cities in the 1970s. She first opened the Curry House Restaurant in Minneapolis and later the Curry Leaf Deli in Saint Paul. 
Heather now leads a weekly pop up Saturday nights at Butter Bakery Cafe in Minneapolis (3700 Nicollet Avenue). Take-out and dine-in meals with dark roasted pork, garam masala chicken and vegetarian curry make up the menu with other seasonally rotating items.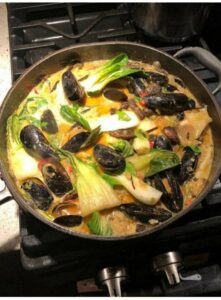 Heather relies on local produce and meats, especially Moshky Farm in Wisconsin, Saint Paul-based Urban Roots, and the Saint Paul Farmers Market on University. She laughs that her part-time gig has become a full-time process in sourcing her food.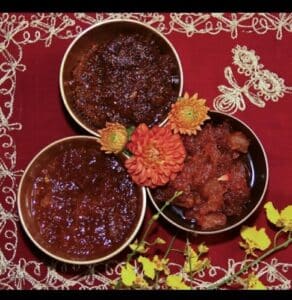 "My food is soul satisfying. Your soul is alive right now. Look after it."–Chef Heather Jansz  
She wouldn't do it any other way, "When you buy local, you can feel the goodness in the food. Those farmers, they put their heart and soul into it. They hand planted, hand picked. The food is personal because they put their whole person into it. You can taste the difference." 
Ever had a meal where everything started to taste the same? Not here. Each bite is fresh and new.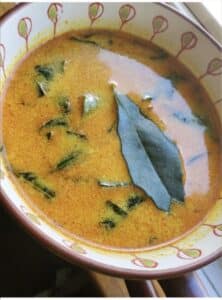 Further elevating her dishes are the spicy coconut sambol and the bright fruit chutneys. These condiments make the food dance.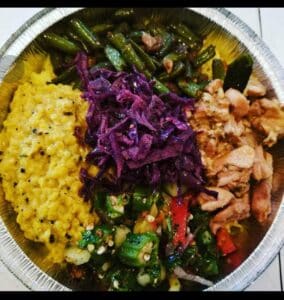 Heather is also an instructor in Urban Roots' Chef-Led Cooking series. "It is beautiful to watch the kids learn about the culinary world. It's a privilege to know their stories." 
Heather offers cooking classes and catered events. Sign up for her newsletter at currydiva.com to get a weekly menu along with special events. 
Pictured here are Heather's mother sauce, chutneys, pickled eggplant, curry meal to go, stuffed meat roti, and mussels cooked in mother sauce. At the weekly Curry Diva pop up the meal is family-style with a wonderful array of dishes and bowls to tempt you. Don't miss the chai!
To discover more makers and growers of Minnesota, follow @MeettheMinnesotaMakers on Facebook and Instagram.
Eat well. Eat local!
Share This Story, Choose Your Platform!