By Michelle M. Sharp, Founder and Content Creator of Meet the Minnesota Makers 
Meet Monica Jimenez of Hacienda San José Chocolate and Inkakaw Pure Ceremonial Cacao! 
Monica has big dreams made of little cacao beans. 
Every product from Hacienda San José is made from cacao beans grown by Monica's nephew, Jorge Marun Ramírez, in Ecuador on a farm steeped in family tradition. Now in its fifth generation, Hacienda San José produces some of the finest cacao beans in the world. In fact, in 2021, Hacienda San José was awarded the Cocoa of Excellence Silver Award at the international competition hosted in Rome. 
Their high quality refers not just to the beans themselves, but also to their production methods. Their farm is both UTZ and Rainforest Alliance Certified. In order to earn these certifications, the farm demonstrated a commitment of ecosystem conservation, wildlife protection, and fair treatment and working conditions for their employees.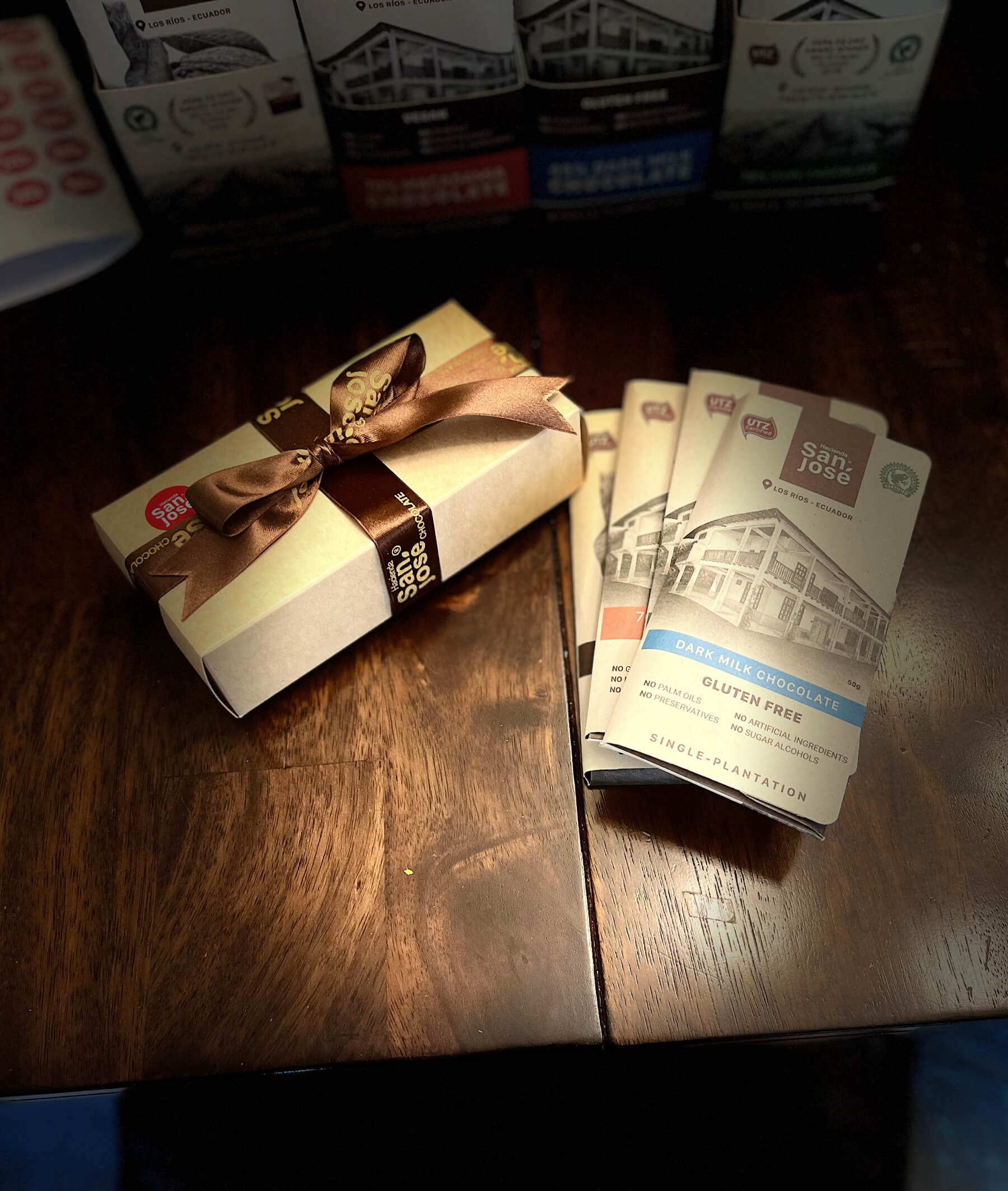 The family exported the majority of their cacao for production in Europe. Monica, who had moved to Minnesota in 2002 to seek medical treatment at the University of Minnesota, wondered whether her adopted home would enjoy her family's high-quality cacao.

"Instead of shipping the cacao to Europe to be turned into chocolate and then shipped back to the United States, why couldn't I have the chocolate come directly to me?" With this thought, Monica founded San José Chocolates in 2016.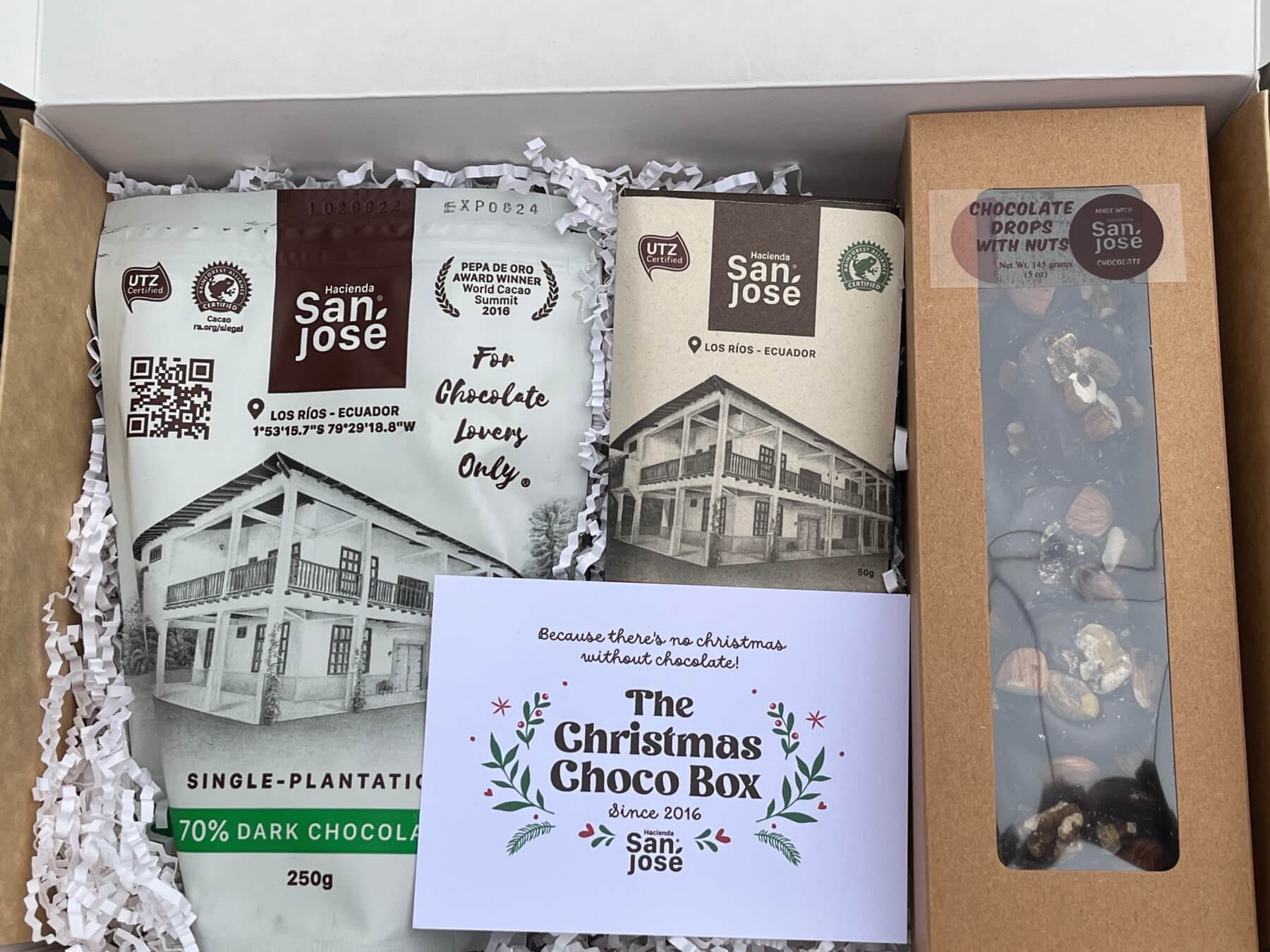 Monica had worked in finance and banking before taking a leap into chocolate production. "I've always loved chocolate. I took a course in Chicago the Barry Callebaut Chocolate Academy to learn how to temper chocolate, to learn more about it," shared Monica. "Chocolate has a mind of its own. You can't have it be too hot or too cold. You have to respect it. I needed a lot of practice."
Monica introduced her truffles at farmers' markets around the Twin Cities. "I remember being at the Arboretum's market. I was taking a walk with a friend for a little break from my table. We passed someone sitting on a bench eating one of my truffles and talking about how good it was! It made me so happy!"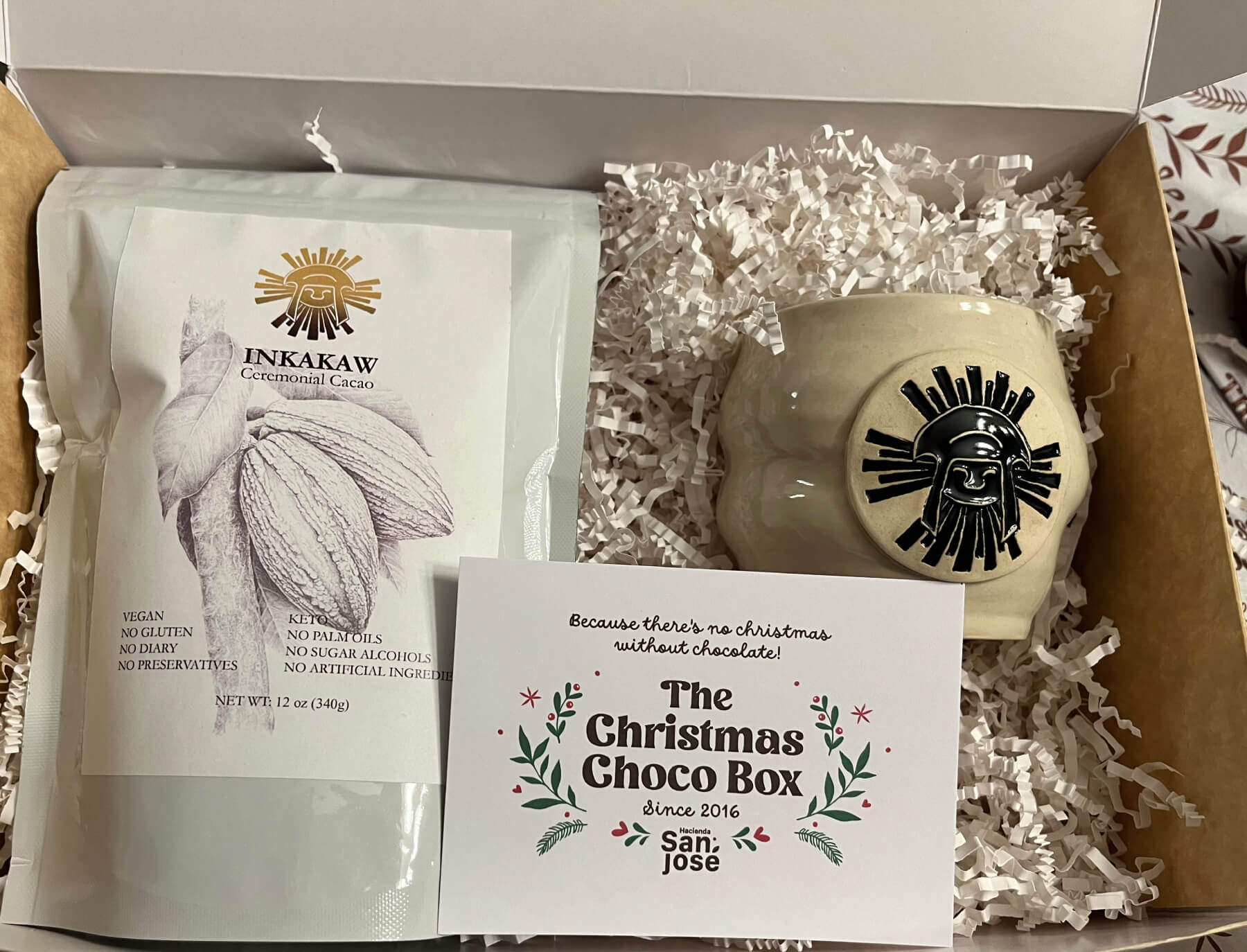 This family business spans the globe and involves multiple generations. Monica's four adult children are active supporters and enthusiastic taste testers. They were the inspiration for two of their newest products—the Brewing Cacao and the Ceremonial Cacao. "My kids suggested—why not exchange coffee with chocolate? They made the label, did the research. They are so excited about these products."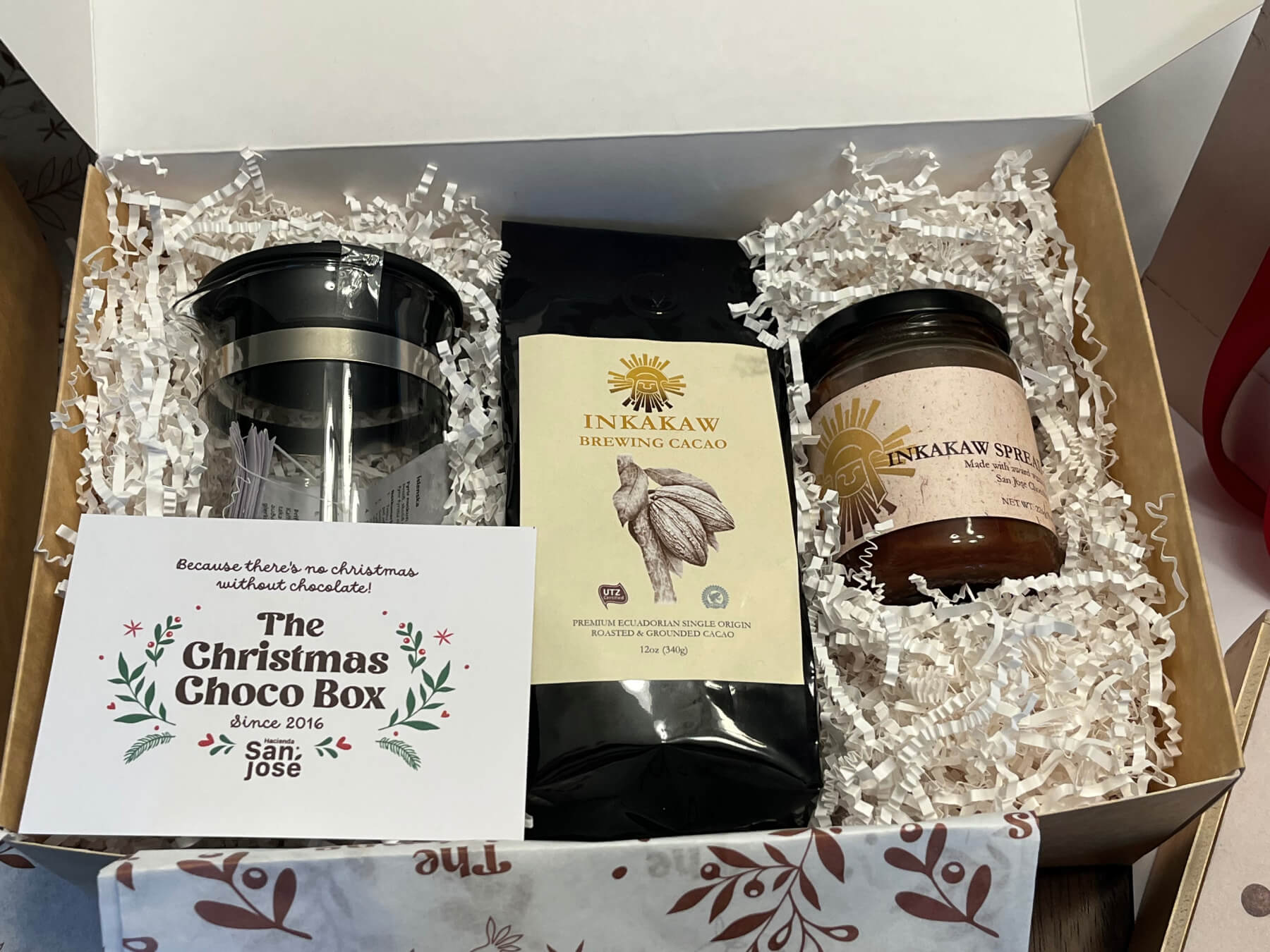 To prepare the Brewing Chocolate, you need a French Press. This is a caffeine-free alternative for a rich warm beverage. You brew it just like coffee, but it has the flavor and aroma of dark chocolate. This Fair Trade product consists only premium Ecuadorian single origin roasted and ground cacao. 
The Ceremonial Cacao honors the historical appreciation of cacao beans. This beverage dissolves in hot milk or water. It has no sugar, only rich deep dark chocolate. Enjoy it on its own, stirred into coffee, thickly for dipping churros, or add it to a shake or smoothie. 
Monica paused and thought hard when asked about her favorite product. After some deliberation she settled on her new Chocolate Hazelnut Spread. "I tried Nutella and liked it, but knew that I could make something better," said Monica. "I use local hazelnuts along with San José chocolate, vanilla extract, and sea salt. I put the spread on bread. It's so good!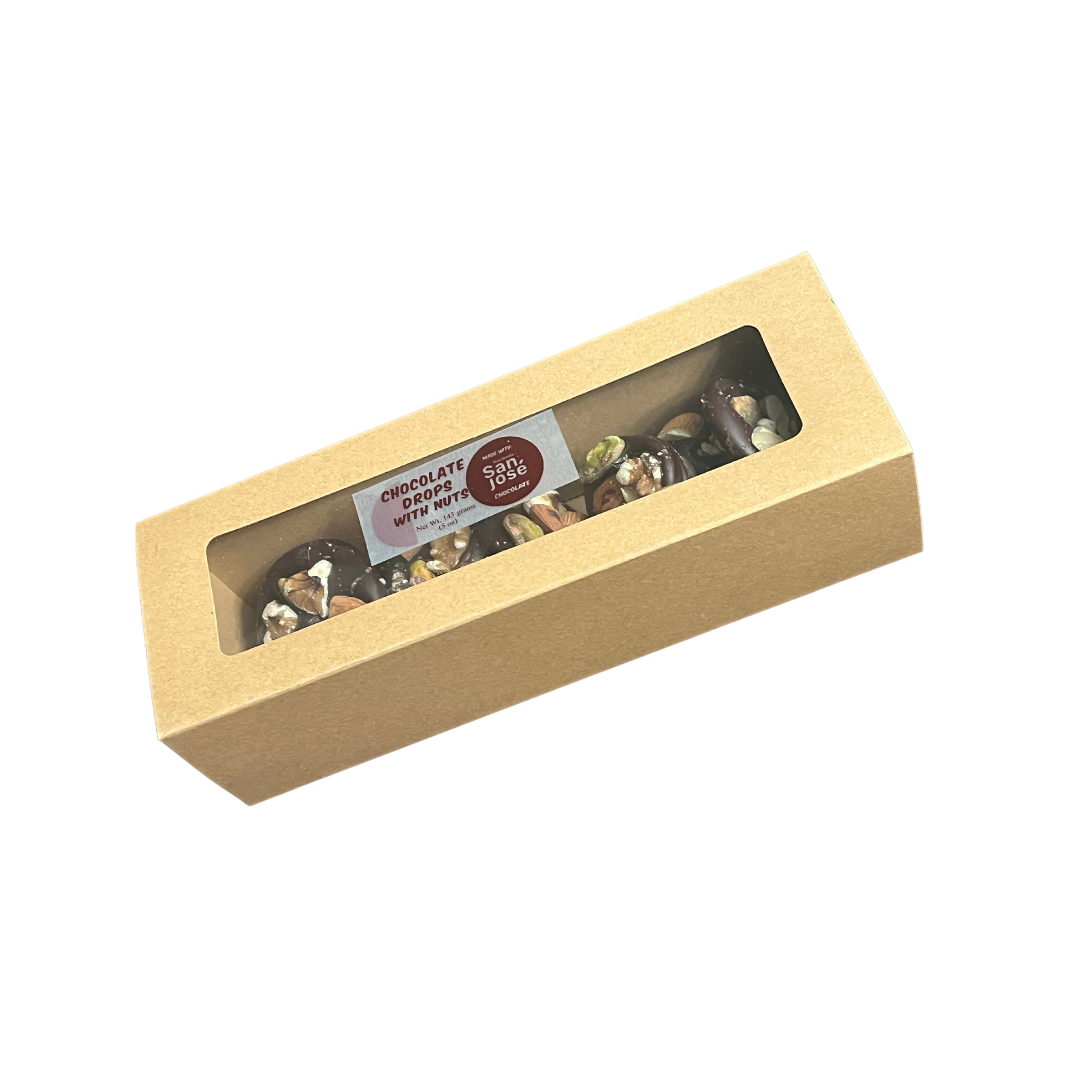 Purchase Hacienda San José and Inkakaw products in-store at Kowalski's Markets, Lakewinds Food Co-Op, HyVee, and The Departments at Dayton's. Shop on line at www.chocolatesanjose-minneapolis.com. Twin Cities Metro area residents enjoy free delivery with a $35 minimum order. Shipping available for those outside of the metro area too!
Follow @sanjose_chocolates on Facebook and Instagram for upcoming market dates and new products releases. 
Visit www.chocolatesanjose-minneapolis.com to view the full selection of premium handcrafted chocolate products including curated gift boxes. 
Follow @meettheminnesotamakers on Facebook and Instagram to discover the people who make it easy to celebrate living local in Minnesota. 
Share This Story, Choose Your Platform!