By Michelle M. Sharp, Founder and Content Creator of Meet the Minnesota Makers
Meet Jessica Berglin of Flicker and Fizz!
Question: What do you get when you combine a longtime love of thrifting and antiquing with a penchant for themed parties featuring fancy cocktails?
Answer: The curated cocktail experience of Flicker & Fizz.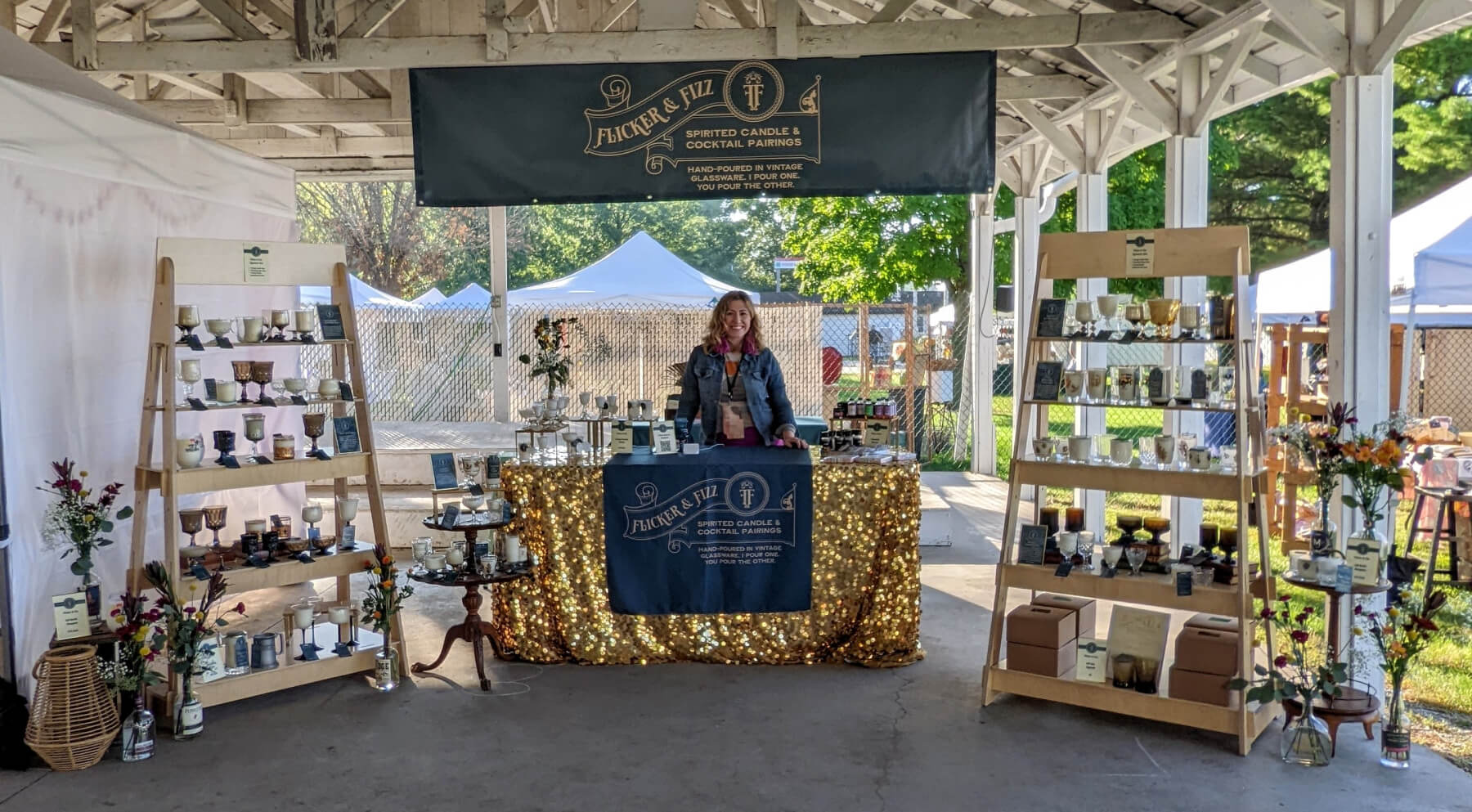 Jessica had daydreamed about founding a creative venture for years. The at-home time of the pandemic gave her the space to put her thoughts into action. "I saw someone on Instagram making candles out of thrifted pieces. I thought it was a brilliant way to upcycle existing homeware," explained Jessica. 
"My own twist is to only use vintage glassware and to pair the scent with a cocktail recipe for people to enjoy while their candle is burning." With this goal, Jessica launched Flicker & Fizz at a party in her garage in April 2021.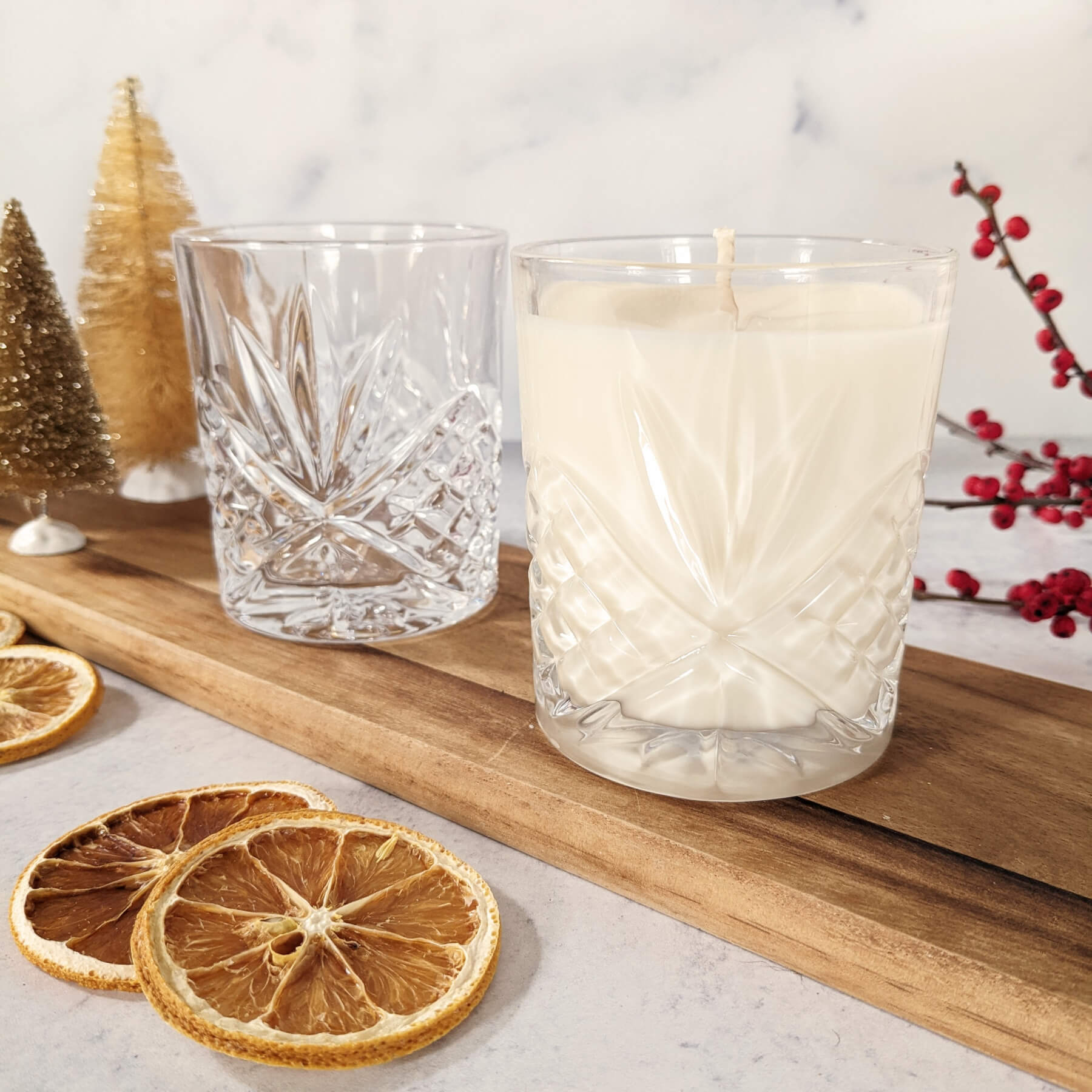 Each curated set consists of two vintage pieces of matching glassware that make a spirited candle and cocktail pairing. One glass contains a hand-poured soy wax candle. The other awaits a home pour of the cocktail recipe included with the order. The cocktail recipe is inspired by the candle scent. When paired together, you have a sumptuous home experience. When the candle's gone, you'll have a second glass to toast with a friend. 
Jessica's Robbinsdale in-home studio is packed with a glittering selection of vintage pieces. "My favorite part is the glassware. I love the stories and histories of how and when different pieces were made." For Jessica, each glass has its own distinctive personality. Envisioning the right cocktail and scent for each glass fuels her creative drive. 
Jessica only uses thrifted piece for the pouring of her candles. "There are ways to give new life to our existing and often overlooked things in thoughtful and intentional ways," shared Jessica. "Millions of pounds of mass-produced candles end up in landfills every single year. I would just challenge people to think more consciously about what they buy and how that product will live on once its use is done."
Jessica's greatest surprise has been the warm reception of her pairings—both by customers and other makers. "I knew I would have fun doing this, but to see other people's delight is so rewarding." 
Among the maker community, Jessica reflected on the richness of the connections that she's already established in her first year in business. "There are so many talented people who are eager to support one another in our business journeys. It helps us feel like we're not alone in this big entrepreneurial experiment we're undertaking." 
As for the fun alliteration of her business name, "I wanted something that would capture both aspects of what I do—both the candle and the cocktail. They have to go together. Hence, Flicker & Fizz!"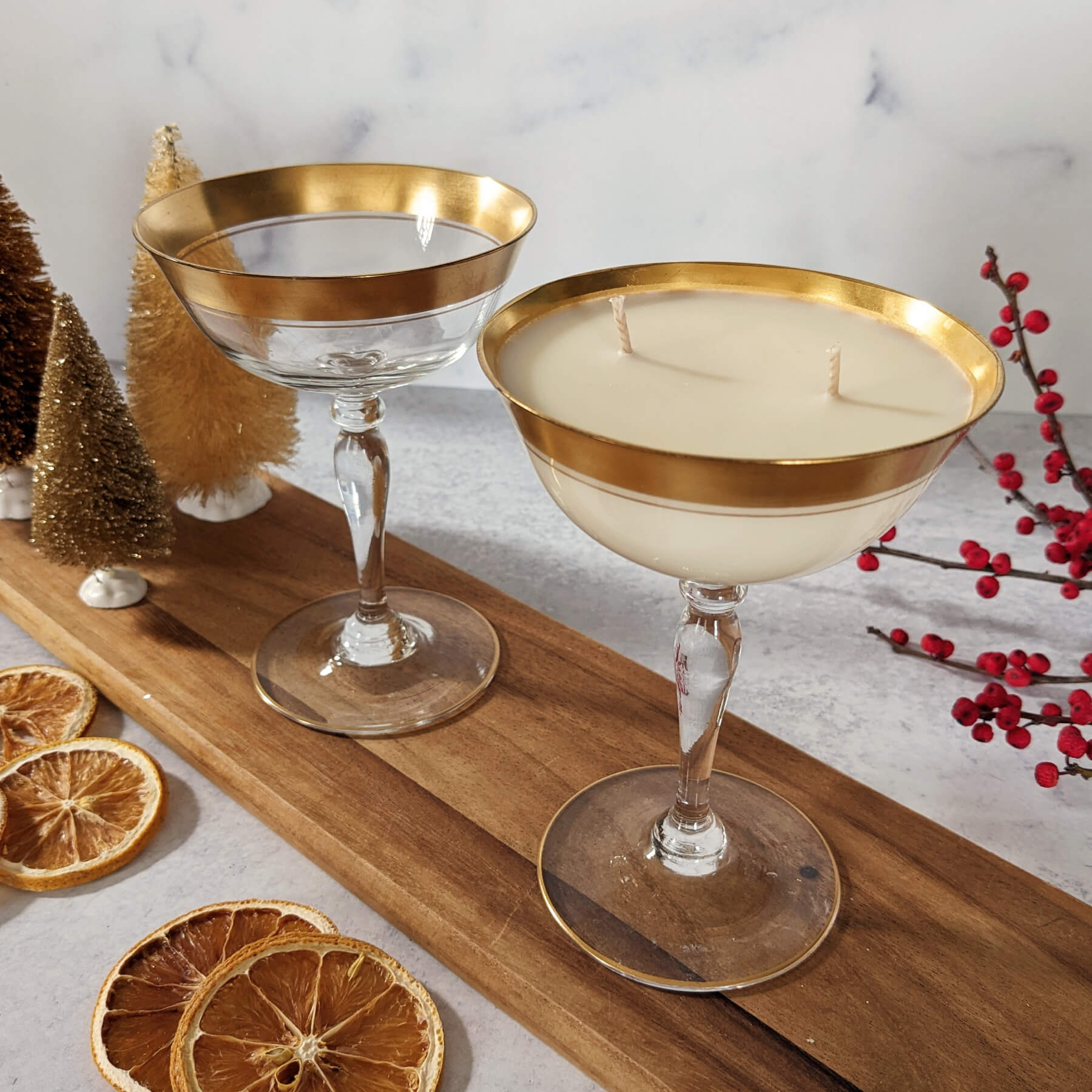 To celebrate "Fizz-mas", find Jessica this Saturday the 10th at Lakes and Legends for the Minneapolis Craft Market from 12-5. 
Visit her website www.flickerfizz.com and follow @shopflickerandfizz on Facebook and Instagram for current pairings. Search her website by your favorite alcohol pairing or peruse the glassware gallery for inspiration. 
Follow @meettheminnesotamakers on Facebook and Instagram to discover the people who make it easy to celebrate living local in Minnesota. 
Share This Story, Choose Your Platform!