By Michelle M. Sharp, Founder and Content Creator of Meet the Minnesota Makers
Meet Colleen McLean of Girl Naturalist! 
Colleen started her side business of candle pouring in 2021. She's had a busy year of markets all over the state. She just launched her own website girlnaturalist.com where you can view all her scents, learn about her sustainability efforts, and discover her family's favorite candles. 
Colleen mixes each candle and its scent herself. She wants her candles to transport you, to create an intentional space. "There's a ritual in lighting a candle that's a reminder to slow down. I always get excited to light a candle, especially with a match. There's a little flame going with a little scent. It keeps me focused."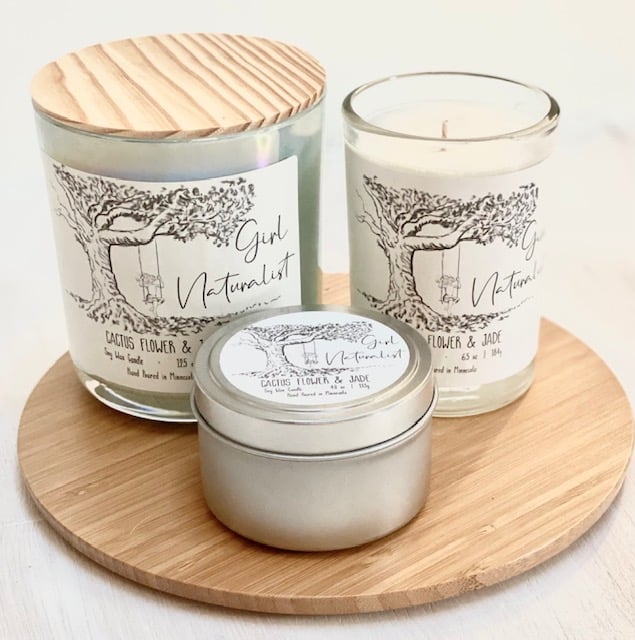 Colleen's candles spirit you away to a happy place. "Just being in nature is where I'm most at peace, it's where I feel calm. I'm focused on what I'm doing; I'm in the moment rather than thinking about past or present."
Colleen's studio is in her Minneapolis home. "Like so many makers, I started pouring candles myself when Covid first arrived. I was looking for a creative pursuit during a year of sadness and chaos."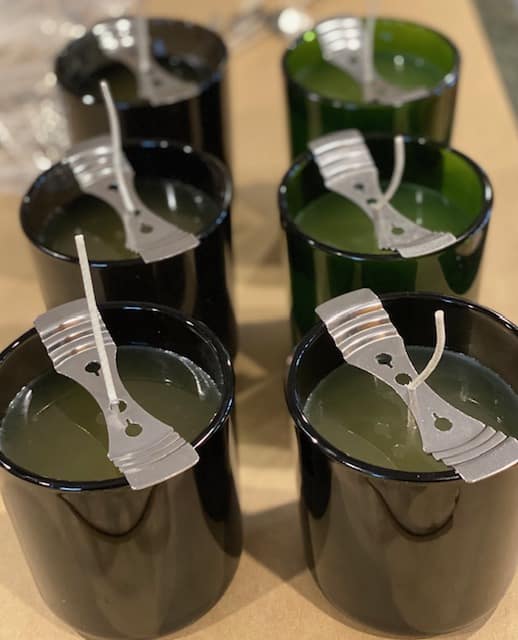 Her greatest surprise from her first year in business was the enthusiastic response that she received. "Truly—it's that people love my candles. I had so many moments of panic before launching," shared Colleen. "I tested and tested and tested, so I knew how they burned and how the scents filled up a room, but I barely slept thinking 'what if…'."
When asked what brought her the most joy, Colleen's face lit up. She settled on three reasons: the time spent with her supportive family, meeting talented makers at markets, and enthusiastic customers. "Seeing someone excited and returning to get more of something that I put so much care and time into making fills me up!  I told my kids it's like hearing an adult ran into them somewhere and told me how polite and lovely my kids were. That's the best!" 
Choosing a childhood nickname as the name of her business came to Colleen as an ideal way to give customers a sense of who she is. "I was always exploring outdoors, curious and happily immersed in nature," shared Colleen. "My candles are as clean and natural as I could make them. Girl Naturalist shares what I value, where I want to transport you with scent."
As for a favorite scent…her first that she perfected was Fraser Fir. After that, she can't pick a favorite. Interestingly, each member of her family has their own favorite, as well as her close friends. Knowing what scent memories people find in her candles is powerful; Colleen loves when people share those thoughts with her. 
Thanks to a background in science, Colleen maintains a large notebook to compare recipes, notes on wicks, all steps of her process so that each batch of a perfected candle scent will be as transformative as the first. 
Colleen is grateful for her creative cohorts Cindy of Its Called Yellow pottery and Heidi of Pink Box floral artistry.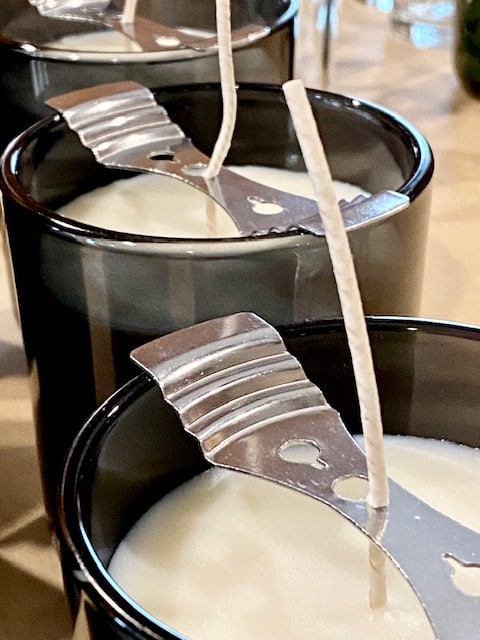 Find Girl Naturalist Candles in store at Grace and Company, 14 Hill, Tandem Vintage and Corazon Collections in Minneapolis and DLH Clothing in Duluth. Find her in person by checking out the "What's Happening" calendar on her website.  
Follow Girl Naturalist on Facebook and Instagram for more markets and new scents. 
Follow @meettheminnesotamakers on Facebook and Instagram to discover the people who make it easy to celebrate living local in Minnesota. 
Share This Story, Choose Your Platform!