By Michelle M. Sharp, Founder and Content Creator of Meet the Minnesota Makers
In this third installment of locally-sourced convenience foods, I invite you to start imagining the delicious smell of muffins baking in your kitchen oven. The Kotten's Favorite Bran Muffin Mix includes wheat bran and wheat flour grown, cleaned, and milled at Sunset Creek Farm in Albany.  
Sunset Creek prepares wheat and rye flours grown and milled at their certified organic farm. Jolene Kotten, her husband Tony, and their in-house taste testers —children Brooke, Kelly, Ivan and Henry, have developed recipes so that their customers can easily enjoy the benefits of organically grown grains at home. Their product line of convenient mixes includes wheat and rye bran muffins, oatmeal waffles, wheat and rye pancake mixes, and their newest product—wheat chocolate chip cookie mix. Sunset Creek also make their own granola, including a custom keto blend. 
Jolene talked with me from her summer kitchen on the farm where she prepares her farmers' market goods about her journey into organic farming. Jolene and her husband Tony both grew up on dairy farms in central Minnesota. They moved into cattle farming when they put down their own roots.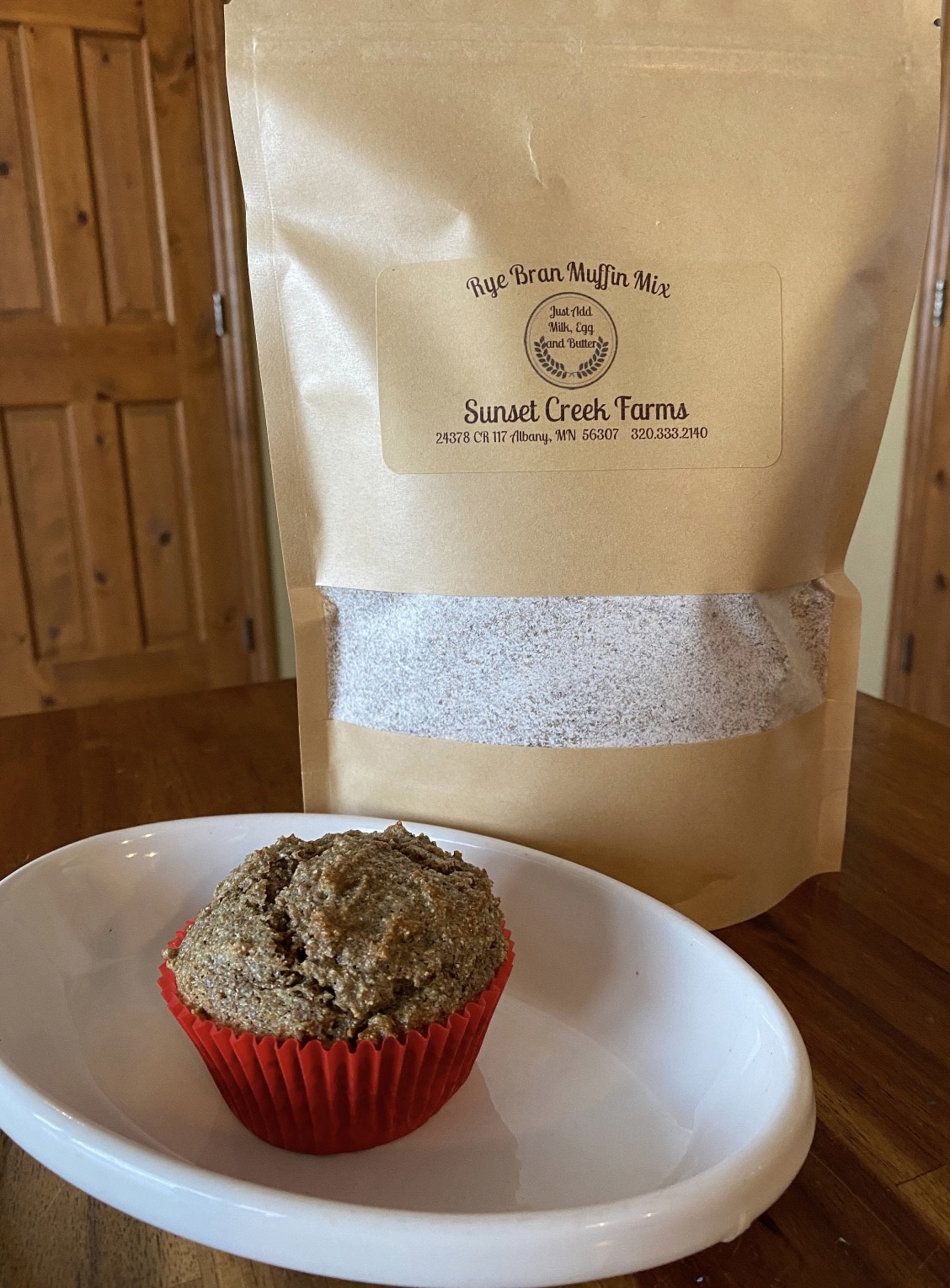 They completed the transition for being certified organic in 2018. "In the beginning, we wanted to certify our animals—both cattle and hogs—as organic. We grew cover crops like wheat, rye, and soybeans to feed our animals," shared Jolene. "After COVID hit we decided we wanted to try to mill our own wheat." 
Their first round of wheat milling did break their blender, but the whole family loved the results of the bread and cookies that they made. They soon purchased a tabletop electric mill, which was followed by a tabletop stone mill. Jolene uses these two mills to grind all their flour that she sells and uses to prepare the mixes. Find their products at the Richmond and St Joe's farmers' markets, through their website http://www.sunsetcreekfarm.com/, and at area stores including Smith + Trade Mercantile and Gathering Grounds in Avon.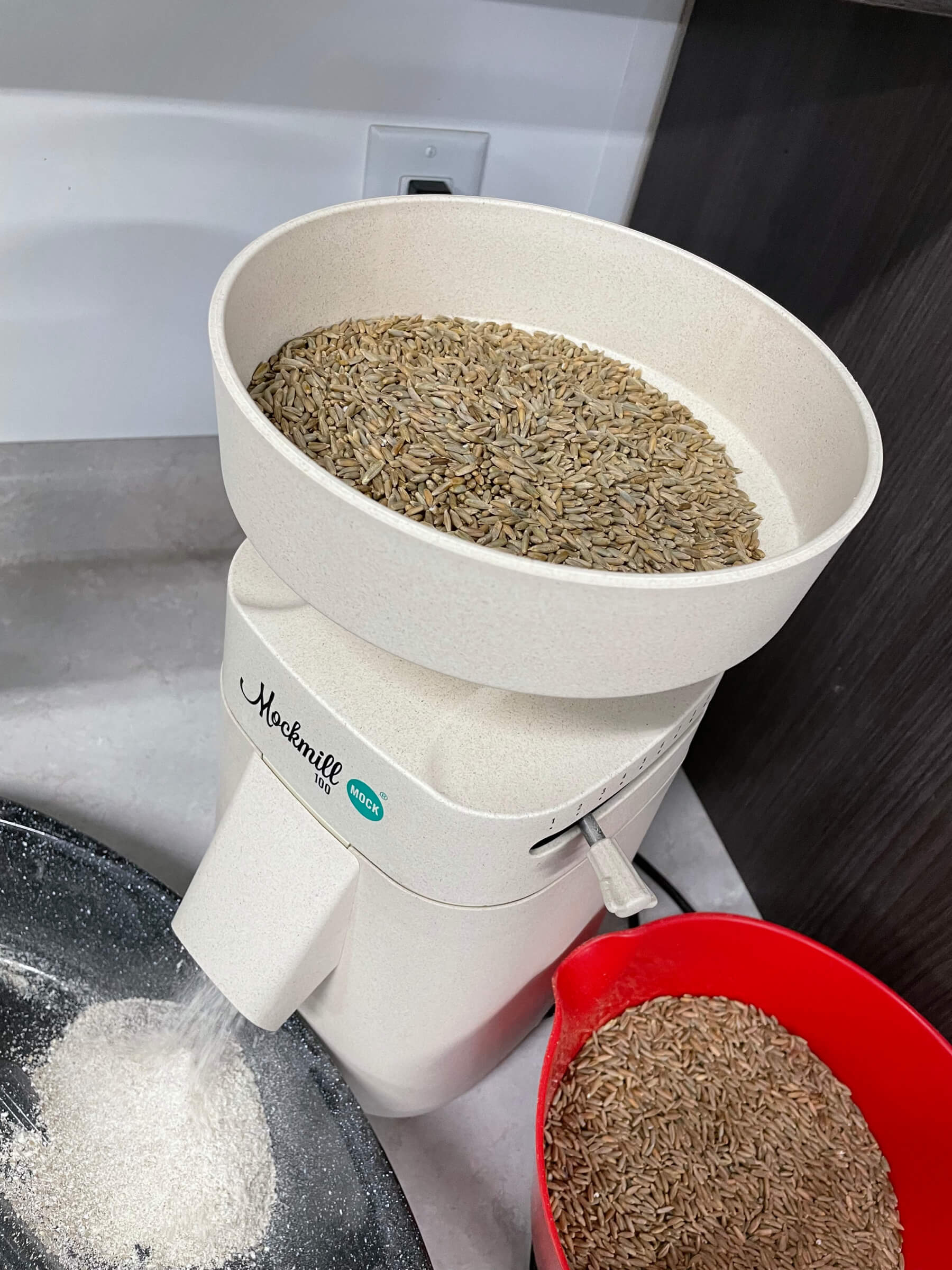 After their milling experiment took hold, Sunset Creek initially sold their flours as a pantry staple for local cooks. In the milling of the wheat flour there was bran leftover that Jolene didn't want to waste. With this desire to waste not, their best-selling bran muffins were born. "All the recipes were home tested with lots of family sampling," said Jolene. "It takes a lot of work to make sure that you have the right consistency. Will the mix still work if the customer uses a medium or a large egg?" 
Sunset Creek also sells rotationally grazed beef, pork, chicken and turkey as well as seasonal produce. Only their flours, brans, and mixes are available for shipping.  
Jolene especially enjoys connecting with her customers about the difference of locally-raised organic products. Jolene herself is gluten sensitive. Their family's farming practices were inspired by a desire to create a more sustainable and health-conscious product from their farm. "It's nice to feel sustainable. We're here to help people. When I get that call from someone looking for a true grass fed beef or a truly organic flour, I can provide that."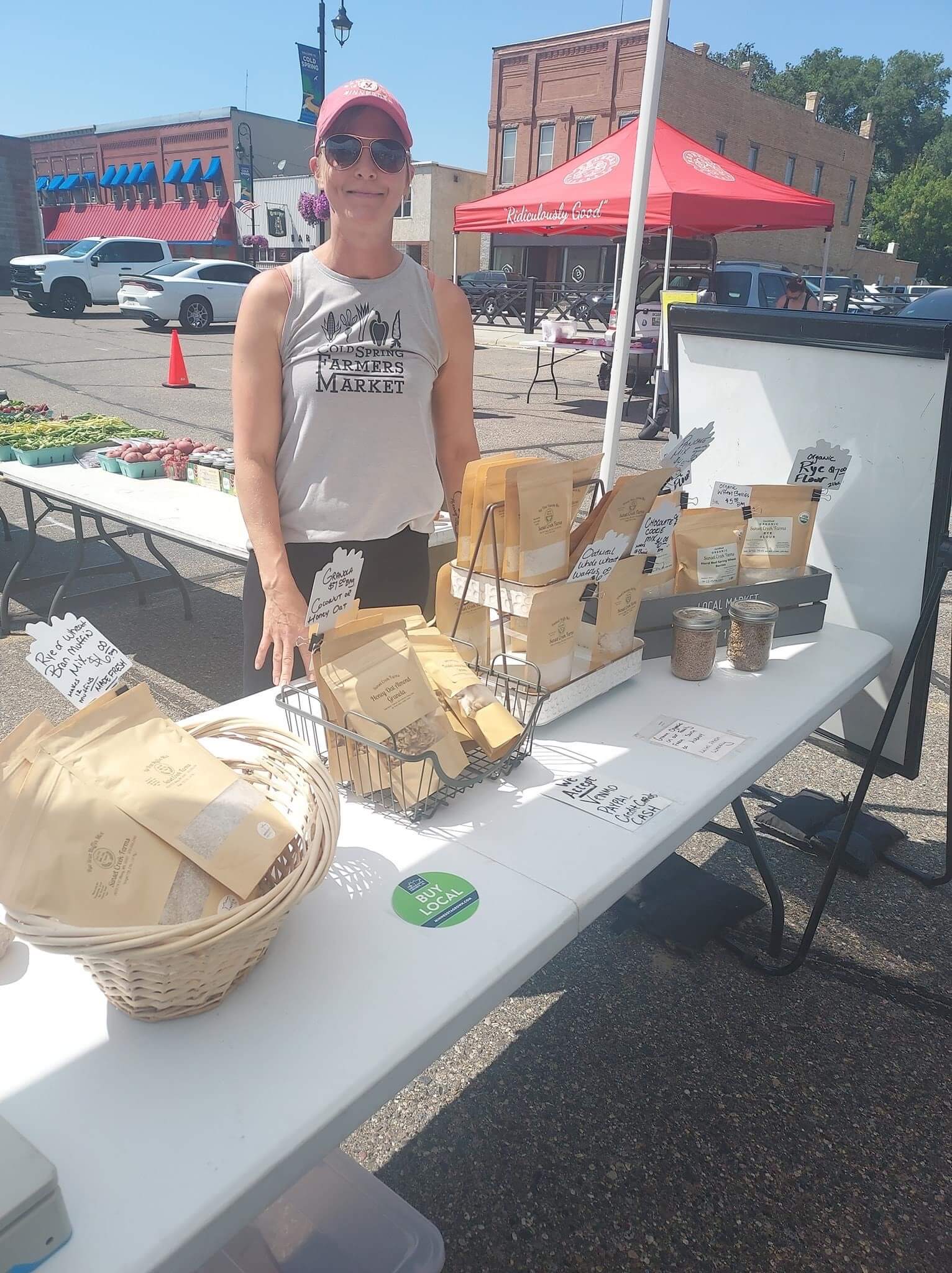 Jolene's favorite part of her business is the interaction with her customers and the chance to educate about the freshness of their products. "We hadn't participated in farmers' markets before our flours. Now it's a family affair—my 13 year old is our best salesman," said Jolene. "I do enjoy people and learning their stories. It helps me to understand them and what they need from our local farm." 
Jolene's days are a balance of time in the gardens, packaging mixes at their commercial kitchen space, bookkeeping for the family's electrical contracting business, and canning her favorite pickled beets. At the end of the day, her goal is to produce the best product that they can to nourish themselves and their customers. "We really are a farm-based business that just wants to provide better food. The goal is to make people happy, to help people, and to get people what they need." 
Visit http://www.sunsetcreekfarm.com/ for the full menu of Sunset Creek Farms products. Special offer now through November 30—get a free pancake mix with your order! Which mix will you try first? 
Follow @sunsetcreekfarms on Facebook for their current market schedule. Follow @sunsetcreekfarm on IG for glimpses of life on the farm. 
Follow @meettheminnesotamakers on FB and IG to discover more people making Minnesota a tasty place to be!
Share This Story, Choose Your Platform!