By Michelle M. Sharp, Founder and Content Creator of Meet the Minnesota Makers
A very dapper moose calls a charming storefront in Hugo, Minnesota home. The Argyle Moose, a store full of gifts and goodies, dresses its dapper mascot with a colorful scarf. The store is home to a vibrant collection of Minnesota-made gifts: sassy cards, children's toys, baby onesies, puzzles, candles, spices, original art, jewelry, and books.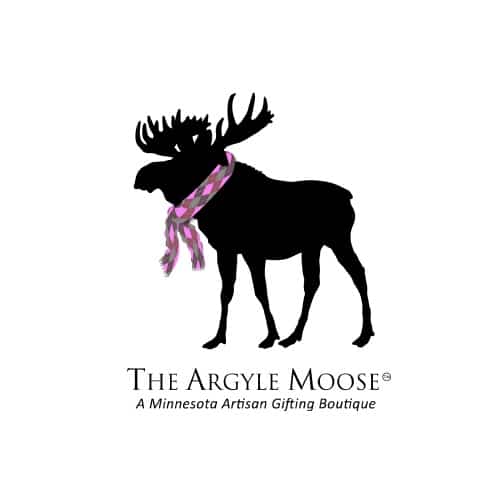 Celeste Knipping and her family opened the doors of The Argyle Moose in August 2020. "It was a little nerve wracking. We offered private shopping and curbside pickup as a way of safely engaging with our community in the beginning." A silver lining was the total lack of supply chain issues in setting up the store's inventory thanks to sourcing their products locally. 
"We saw a need in our community for a space like this. This is a family endeavor. You'll see our kids working in here. We're having fun," said Celeste. While The Argyle Moose is a store, it's also a space to learn about Minnesota's local artisans. "Don't be afraid to come in and look. Just come see what's here. There's so much talent in Minnesota—so many great makers. We absolutely love being here. It's fun!"
Now having celebrated their second anniversary, Celeste reflected on her original motivations for opening the store. "There was a lot of chatter about needing a space for local makers to share their goods and for customers to find them. I was surrounded by makers in my neighborhood who created a range of products. They didn't have a consistent local place to sell them. It was especially hard during Covid when the local markets were cancelled and closed." 
Celeste established a space for both local makers and for visiting customers. Celeste gave a lot of thought to the store design to make it an enjoyable shopping experience for customers of all ages. There's a hands-on play area in the store for younger guests, complimentary water for shoppers, and all purchases are packed to be gift ready when customers leave the store. 
Before moving to Minnesota 15 years ago, Celeste's professional experience was in project management and marketing for large corporations. After staying home when her twin girls were born, Celeste contemplated what her return to professional life would be. "I started to wonder about my 2.0. I didn't want to go back to a traditional corporate model. I wanted to create something that would strengthen my community."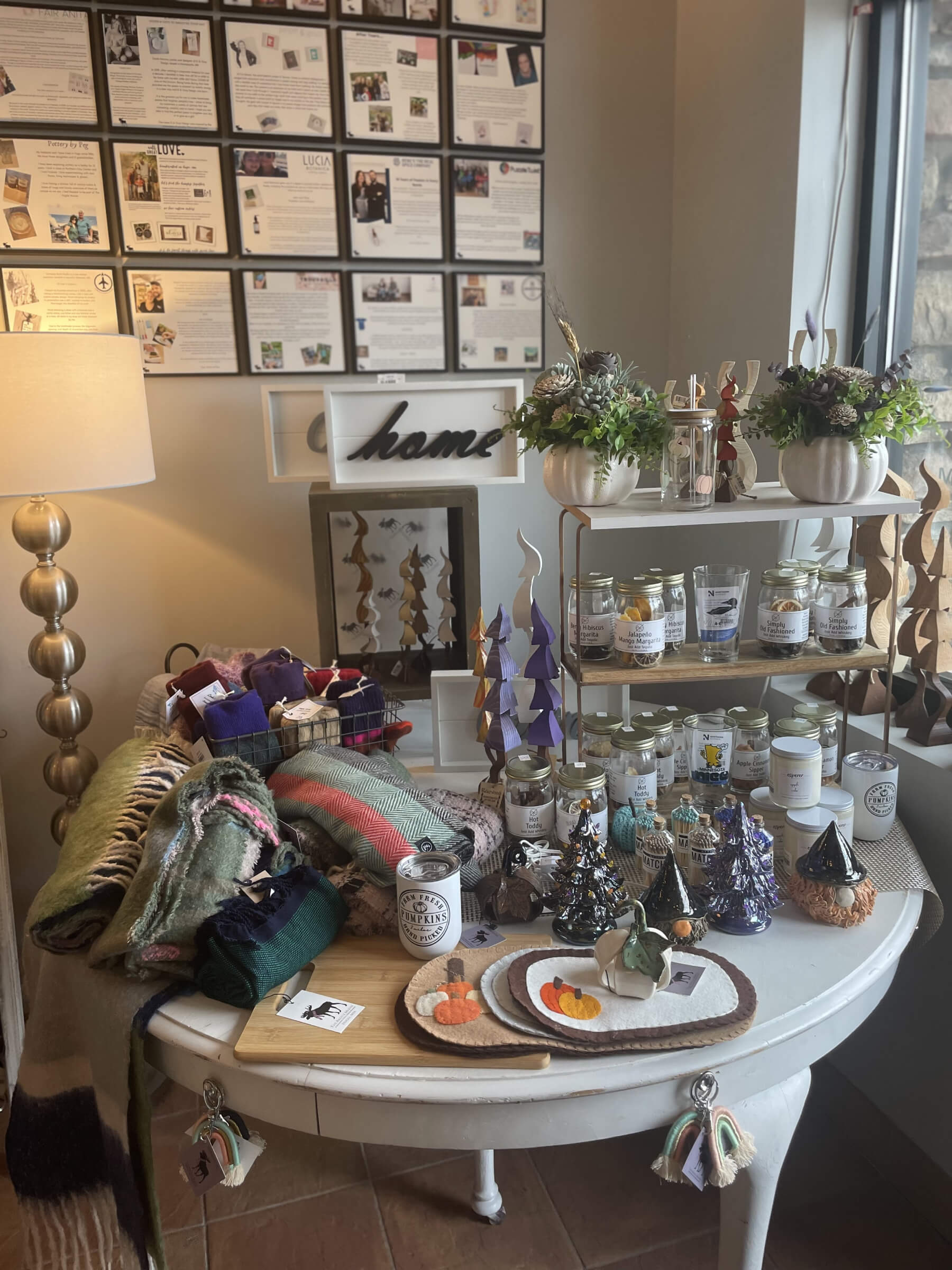 When the store opened, The Argyle Moose featured 30 local vendors. The collection has steadily grown over the past two years to now include over 50 Minnesota makers. "The store has done well because there's nothing else like us in Hugo. We include artisans from our own town. If we don't have it, I can work to connect customers with someone who can make it," shared Celeste. "Every week I hear from people that they're so glad that we're here. That feels really good."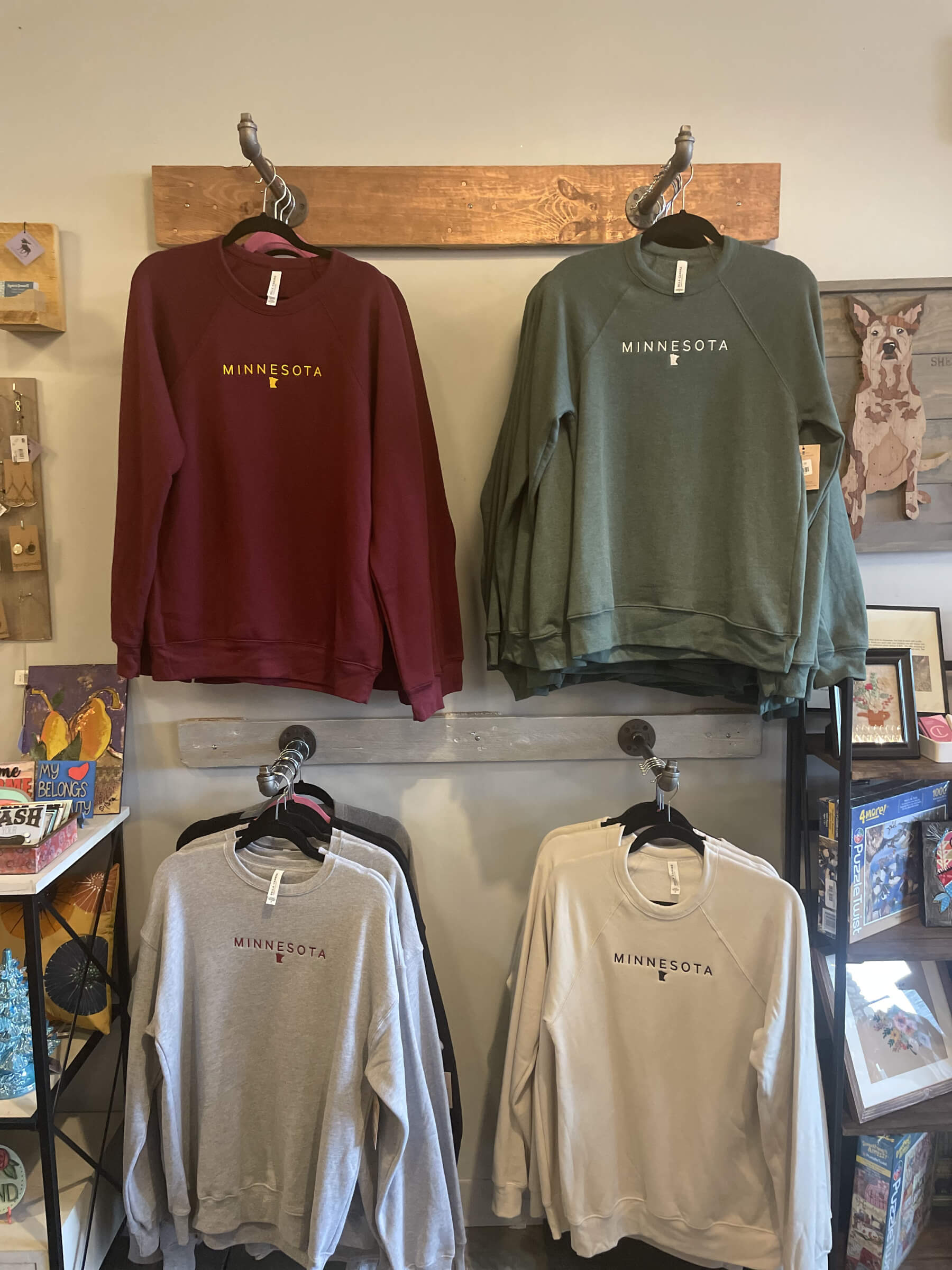 Doing good is an essential part of The Argyle Moose's mission. During their first year, they donated a portion of the store's proceeds to support the Hugo Food Shelf. Their second year of donations went to Juvenile Diabetes Research Foundation due to Celeste's husband Patrick's personal experience with the condition and Solid Ground, a White Bear Lake nonprofit organization that works to prevent and end homelessness for families with children. The Argyle Moose supports both of these organizations monthly. 
A number of the makers included in the store's collection choose to donate a portion of their proceeds as well. Customers can learn about individual maker's passions from the wall of fame that shares the makers' motivations behind the items currently in store. "Our customers like feeling connected to the person who made the item they choose to buy. People really like knowing those stories, the why. Often the what they choose to buy isn't as important as the why," shared Celeste. "It's the same for us. Yes, we're running a store, but it's a place in the community too."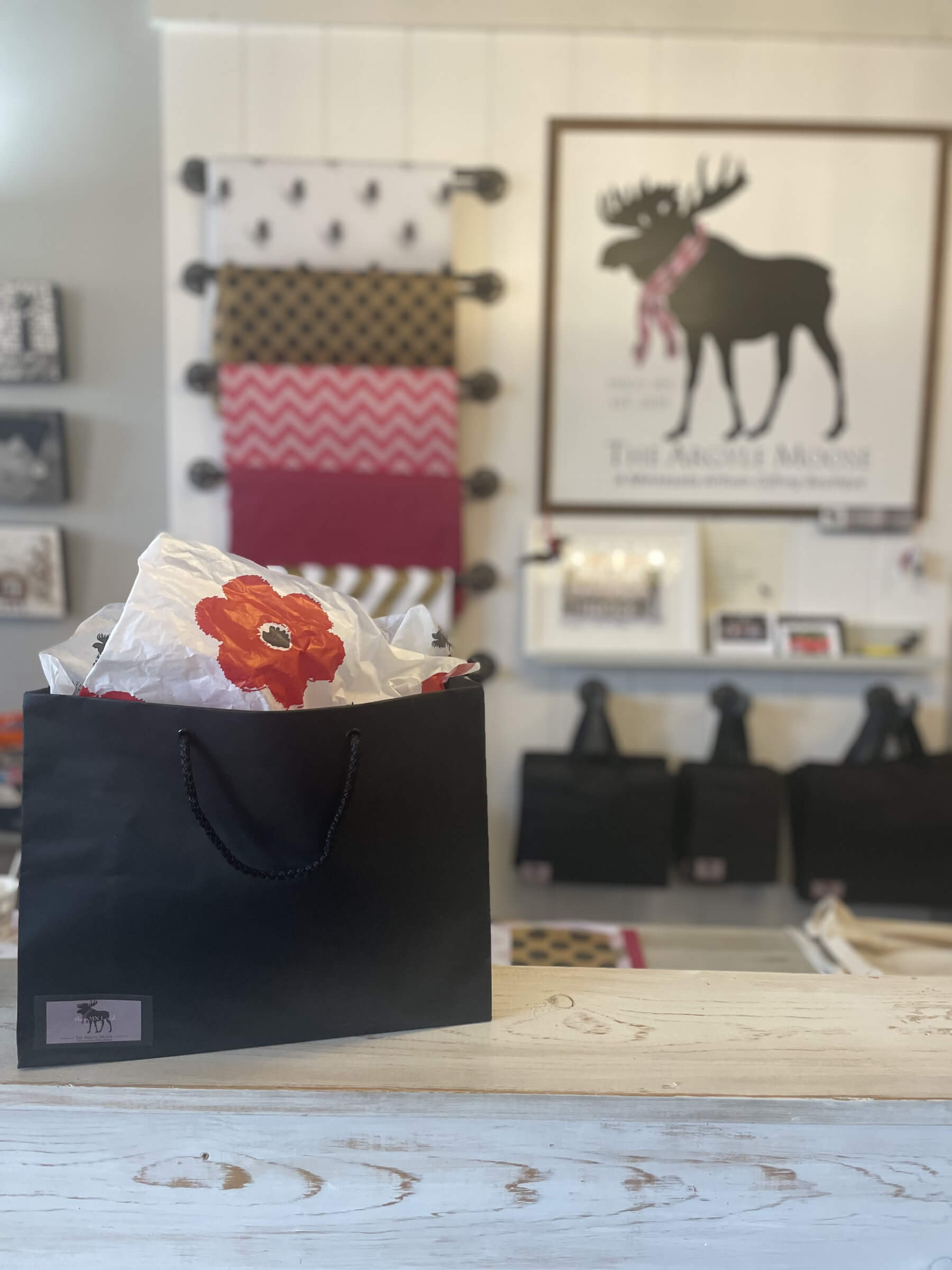 For Celeste, the fun parts are constantly discovering new talented Minnesota makers and the conversations that she has with people who visit the store. Over half of their customers are repeat visitors, which gives them a chance to form a relationship with Celeste and her family in store. "You know how you talk to your stylist about everything when you go to get your hair done? I feel like that happens all the time in the store." Those relationships create an inclusive and supportive space where a local community of makers and customers all thrive.
Visit https://www.theargylemoose.com/ to peruse the extensive selection of Minnesota made products. Stumped for a gift idea? Check out their suggested collections to be ready for your next event.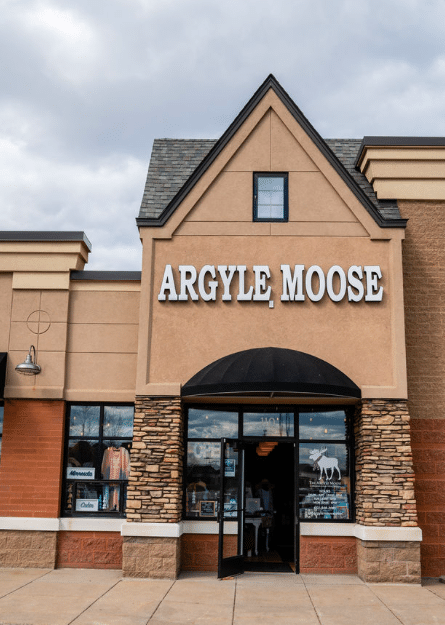 Visit The Argyle Moose in store Monday, Thursday, Friday, Saturday and Sunday. 14755 Victor Hugo Blvd #110, Hugo, MN 55038
Makers—check out the website maker contact form if you'd like to add your craft to their collection. 
Follow along for the newest items in store on Facebook and Instagram @theargylemoose. 
Follow @meettheminnesotamakers on Facebook and Instagram to discover the people who make it easy to celebrate living local in Minnesota.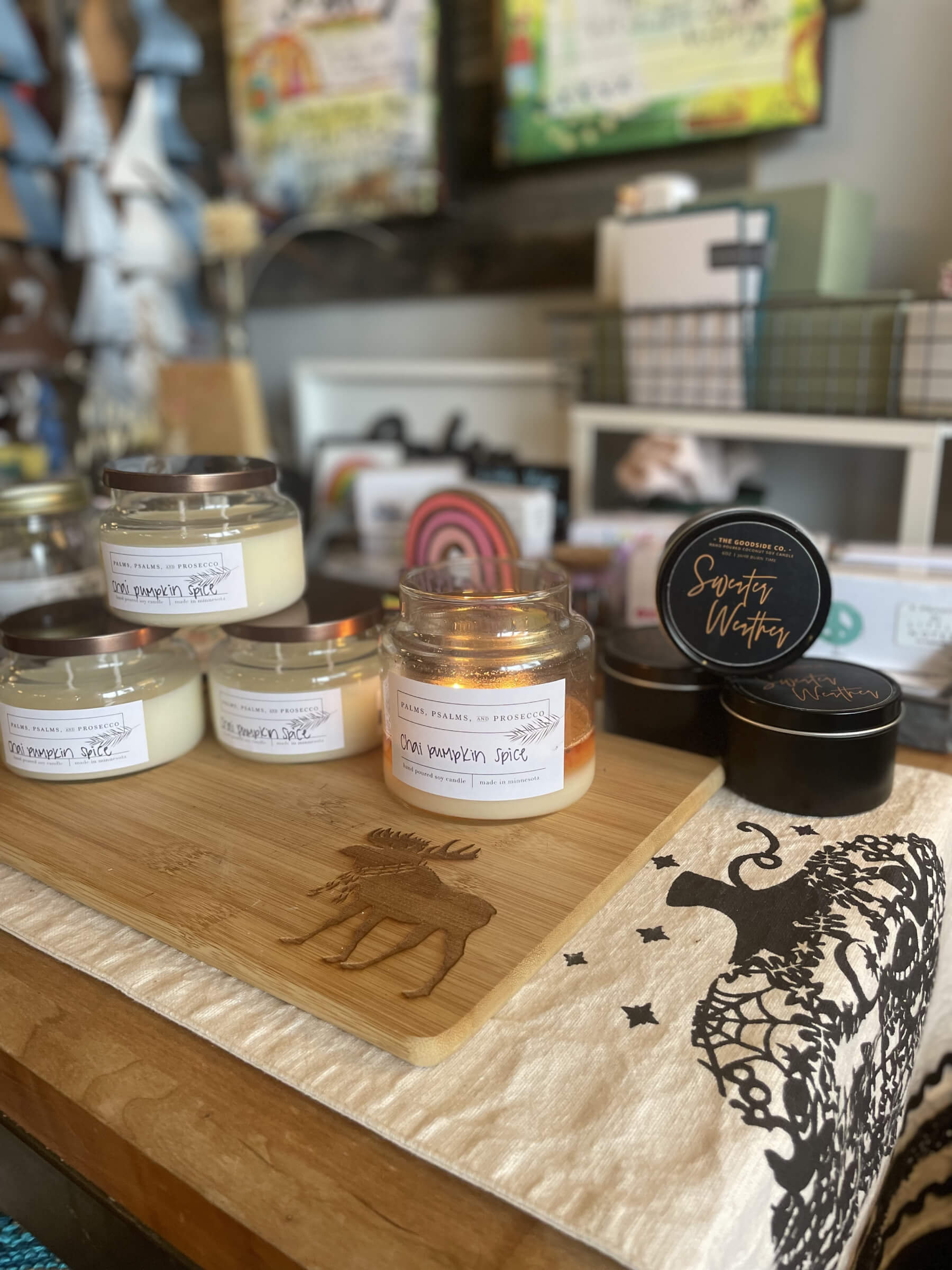 Share This Story, Choose Your Platform!