By Michelle M. Sharp, Founder and Content Creator of Meet the Minnesota Makers
With wit and sidewalk chalk, Carrie Jarvis of See Carrie Color brings vividly vibrant messages to inspire and bring joy wherever people tread. Based in Saint Paul, Carrie creates chalk pieces, digital download prints, and stickers. Her current Read Banned Books and Just Say Gay stickers are available through her Etsy site.

A maker her whole life, Carrie decided to pursue her art in a more direct way. Following the encouragement of family and friends, she founded See Carrie Color in April 2020. Her mission is simple, "See Carrie Color is a small, female-owned business bringing color, positivity, and the occasional f-word to life." Carrie will travel to you for commissions for special events or an everyday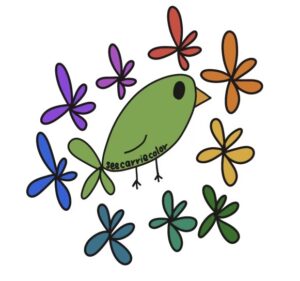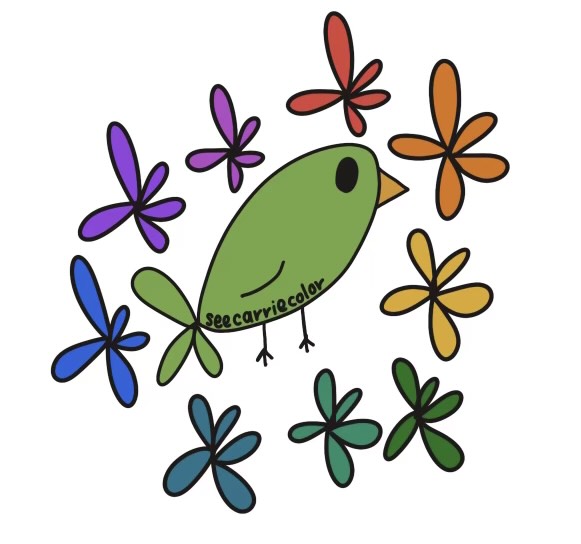 surprise.

The biggest thrill of officially establishing her brand is, "People actually like and want to buy my art! It's so fun and amazing to be a part of other people's special events."

Among Carrie's greatest inspirations is other makers and artists, "I love connecting with other makers! Seeing and hearing others' ideas helps me to fuel my own creativity," reflected Carrie. "We have such an incredible group of makers and artisans right here in Minnesota."

Carrie's specialty is lettering. Sometimes she adds images like flowers, plants, birds, and vines to her messages to enhance them. Other times, it's best to let the words speak for themselves.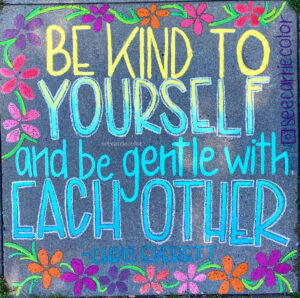 Request a special message for yourself at her website www.seecarriecolor.com. Her schedule fills up quickly during the summer months. Pricing and optional letter bling information on the website as well.

Follow @seecarriecolor on Facebook and Instagram to find her latest inspirational message.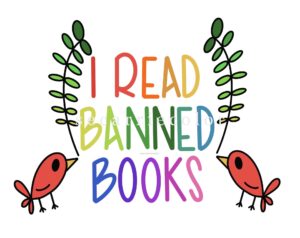 Follow @meettheminnesotamakers on Facebook and Instagram discover more local change makers who make Minnesota an amazing place to be!
Share This Story, Choose Your Platform!