By Michelle M. Sharp, Founder and Content Creator of Meet the Minnesota Makers
Have you heard the one about two Michiganders who move to Minnesota, embrace low carb diets, and found a premium liqueur company in the midst of a pandemic? Read on to meet Ryan Boudreau of Edina and Jeff Roslund of Eagan, the founders of Eagan-based Dapper Barons—Low Carb Premium Liqueurs.

Establishing their growing company was a surprising benefit of the pandemic. Both of their jobs switched to working from home. Combine that with being fathers of young children and, as Jeff shared, "We were grounded at home. I was looking for a creative outlet. It was a great time to experiment."

This creative outlet led to a lot of trial and error working with alcohol and flavoring sources. "The kitchen was really interesting with
the baby monitor and the liqueur ingredients around it," laughed Jeff. "I counted at least 200 batches made in little glass jars at home."

Founding this business has been an adventure. "I've always worked in tech," shared Ryan. "Learning about this whole other industry has been super interesting. I never understood what goes into bringing a product to a bar or restaurant, much less to a liquor store."

Being a part of the Minnesota Maker community has been a tremendously positive experience. "Other local businesses have been so supportive," shared Ryan. Jeff added, "I don't think the businesses we talked with early on realized how powerful their affirmations were in moving us off the kitchen counter. If they hadn't been so encouraging, I think we might not have pursued this."



The biggest excitement so far has been walking into a store and seeing their product on the shelf. Ryan designed the custom derby hat toppers, a little bottle flair. The look is a nod to the nostalgic heyday of fine American cocktails. Current products are amaretto, creme de menthe, coffee, triple sec and creme de cacao.

Dapper Barons would also like to thank Charlie Guan who was instrumental in launching the business.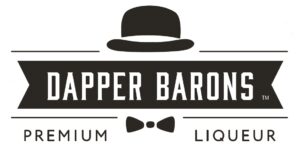 Follow @dapper_barons on Facebook and  Instagram for cocktail inspiration and retail locations.
Follow @meettheminnesotamakers on Facebook and Instagram to discover the local makers who make Minnesota amazing!
Full article originally published in the Sun ThisWeek on May 11, 2022 "Meet the Minnesota Makers: Land of 10,000 Treats" 
Share This Story, Choose Your Platform!