By Michelle M. Sharp, Founder and Content Creator of Meet the Minnesota Makers
Which of the creative designs by Sarah Morrow of el and Gray Design is your favorite? Share in the comments!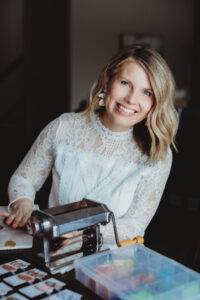 Find Sarah Morrow's earrings (the big, bold ones are her favorites), necklaces, trinket trays and hair clips at www.elandgraydesign.com as well as Curly Girl Boutique, Vineroom, I Like You, Coconut Whisk Cafe, Rose and Loon, Tre Chic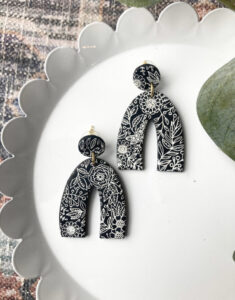 Boutique, and The Argyle Moose.  

Sarah founded El & Gray Design in 2019 after taking a break from a decade-long corporate career to be home with her kids. That fresh space allowed her to channel her creative energy. She discovered a love of shaping polymer clay jewelry. "When I sit at my table with a fresh slab of clay, ready to be mixed and cut, I am in my happiest of places. It's all about potential!"

The name of the business was inspired by her kids' nicknames—Elora and Grayson. Sarah's commitment to young families extends well beyond her own. "For every pair of earring sold on my website, I donate product to Emerge Mother's Academy, a wonderful non-profit supporting single mothers in the Twin Cities."


Sarah's greatest surprise in founding her Minnetonka home business has been the many hats small business visionaries wear. "This may be obvious—but owning your own business is a heck of a lot of work. It's all me—sourcing materials, making the product, photography, marketing, accounting, shipping, social media, and so on," reflected Sarah. "To say I have learned a lot would be an understatement!"

Sarah expressed deep gratitude her fellow Twin Cities area makers and the polymer clay artist community for the support and growth of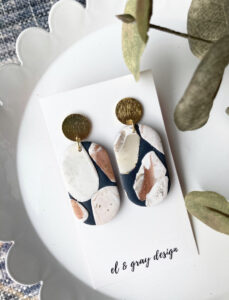 her business. "Minneapolis does a fantastic job of offering a variety of shops to sell art, art fairs to be a part of, and online supporters that promote small businesses."

Making something brings Sarah great joy. "Working with clay is my therapy. When I see people wearing things I've made my heart explodes with gratitude. I will never take for granted when people make a purchase and wear things I've designed and hand made."

Curious to try polymer clay yourself? Sarah regularly teaches classes at the Vineroom in Hopkins.  


Follow @elandgraydesign on Facebook and Instagram for new designs, markets, and classes.
Follow @meettheminnesotamakers on Facebook and Instagram to discover the change makers bringing out the best in Minnesota!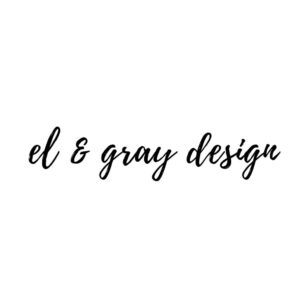 Share This Story, Choose Your Platform!