By Michelle M. Sharp, Founder and Content Creator of Meet the Minnesota Makers
Q: What are #Meathusiasts? 
A: Amateur hobbyists who are curious about where quality food comes from and how to prepare it.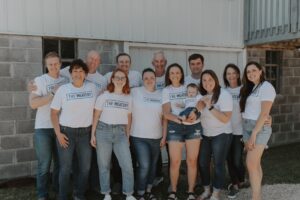 Are you a Meathusiast? 
Meet the Meatery MN, your on-line home to discover local meat producers, try new recipes, and foster community, in this next edition of the local food series on MTMM!
The Meatery MN was founded by the Drager Family—a multi-generational crew operating a livestock and crop farm in Minnesota Lake, MN. Their experience with the meat packer shutdowns and grocery supply chain shortages during the pandemic inspired them to create a new way to connect consumers and producers. 
The Meatery MN's online marketplace offers beef, chicken and pork specialty boxes that are shipped in sustainable packaging directly from the producer farms. All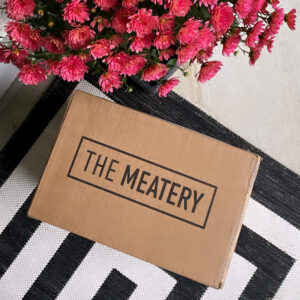 the farm partners are from Minnesota, but shipping is available nationwide!
Colette Drager, one of 11 cofounders, shared, "All the people involved in the Meatery bring me so much joy. Our family works so well together. I love getting to know the producers and our consumers and then connecting them."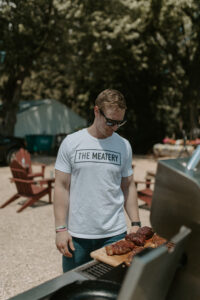 The Meatery MN is taking their meat matchmaking to a new venue. "The Minnesota State Fair is an extraordinary time for us to connect with the community, celebrate our small talented producers, and create unforgettable memories together," smiled Colette. "We can't wait to welcome you all to our booth and share the joy of this amazing event."
"We are incredibly excited to be part of this year's Minnesota State Fair! Our booth, located in the Eco Experience building near the Snelling entrance, will be the hub of a 12-day celebration, featuring our amazing partner producers," said Colette. "They'll be there in person, ready to connect with fair-goers, sharing their inspiring stories and offering delicious samples of their products."
The Meatery team will be there as well. "We're eager to talk about our online marketplace that ships producer products directly to your door," shared Colette. "It's all about bringing the delicious world of small producers directly to you, making the farm-to-table experience accessible and delightful for everyone….connecting an inspired community with access to top quality small producers."
The Meatery team and their partners have planned lots of fun activities. Follow along for drawings and promotions. There are daily samples at the booth and discount codes for producer boxes filled with top-quality meats.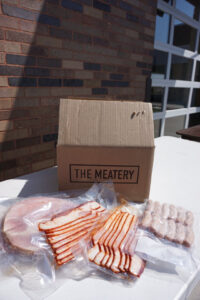 Make this a must do for your 2023 MN State Fair!
Visit https://www.themeaterymn.com/fair for the daily schedule. 
Follow @themeaterymn on Facebook and Instagram for daily behind-the-scenes peeks and coverage that will keep you in the loop throughout the State Fair!
Follow @meettheminnesotamakers on Facebook and Instagram to discover more of the people who make Minnesota a tasty place to be!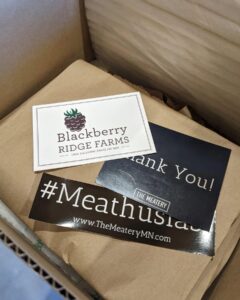 Share This Story, Choose Your Platform!