By Michelle M. Sharp, Founder and Content Creator of Meet the Minnesota Makers
Update: The third book in the Pip and Charley series, Pip and Charley are Kind to Themselves is now available. In this latest text, "Pip and Charley work to turn their mean thoughts into kind thoughts. Sometimes, we just need a good friend to remind us how to be kind to ourselves."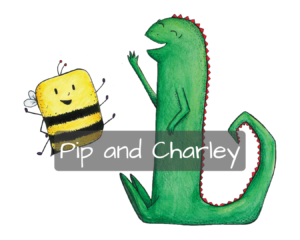 Katy Steinbach of Saint Paul had a dream of writing and illustrating a children's book.

Katy has now written, illustrated, and published two books with a third in the charming Pip and Charley series coming later this year.

Katy works as an elementary school counselor in Saint Paul. "My work inspired the content of my books," shared Katy. "I started writing Pip and Charley in Spring 2020 because I recognized an increased need for social-emotional learning. I wanted both families and other educators to feel confident leading those conversations."

Katy first shared her book with her own students via Zoom and now uses it in group meetings at her school. Her work has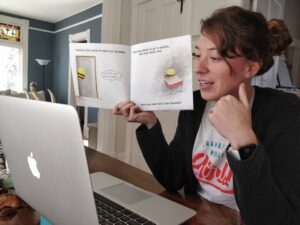 been endorsed by a number of her peers and featured in First Time Parent magazine.

Katy values the connections made in her book publishing quest, "I love making connections with others! Every person I've met along this journey has been kind and supportive."

The goal of her book series is to make social/emotional learning (SEL) accessible and fun for all children and their families. "The traditional storyline of Pip and Charley combines with question/answer engagement to help adults learn how to foster SEL conversations," explained Katy. "Children learn how to better express themselves and understand others."


The greatest surprise has been that, "Every time I tell someone what my books are about I hear a similar response: 'Oh, this is so important!'. I have been pleasantly surprised to learn that other people also recognize a need for books about social-emotional learning."

Katy shared a copy of her first book—Pip and Charley Make Friends—with me. I have read this book MANY times this past week while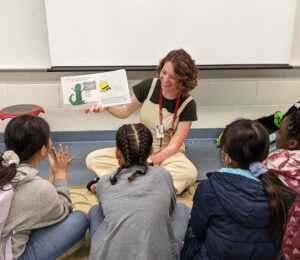 my youngest has been home sick. I was surprised by the conversations we had about what the characters were feeling and how this applies to her own classroom. I learned a lot reading this with my 6 year old.

Visit PipandCharley.com to order books, stickers, and free downloadable activities.

Follow @pipandcharley on Facebook and Instagram for book announcements and SEL insights.
Follow @meettheminnesotamakers on Facebook and Instagram to discover the local makers bringing out the best in Minnesota!
Share This Story, Choose Your Platform!