By Michelle M. Sharp, Founder and Content Creator of Meet the Minnesota Makers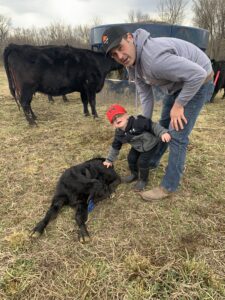 Visit pettitpastures.com for grass-fed beef and Berkshire Pastured Pork. Arrange for pickup in Milaca or delivery in Central Minnesota and the Twin Cities Metro. Deliveries for purchases over $100 are free.  

Jake and his dad Tim established Pettit Pastures in 2012. Jake grew up on his parents' dairy farm in Loretto. His dad sold the farm in the late 1980s to pursue a career in pipefitting. After retiring, his dad wanted to return to farming.


In a happy coincidence, Jake had been thinking about farming too. "I had been reading a lot about grass-fed beef. I was not happy with the American food industry in general," shared Jake. "We decided to open a farm together."

Today three generations of Pettits tend to cows and pigs who forage herbicide- and pesticide-free pastures on their 400 acre farm. Pettit Pastures uses rotational grazing. Their animals spend their entire life on the farm with minimal human handling. By focusing on soil, grass, and their animals, they produce high-quality beef and pork in an environmentally-friendly way.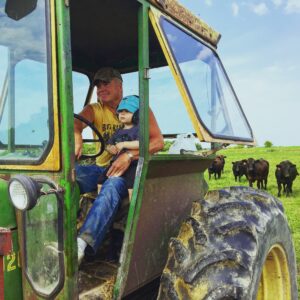 Pettit Pastures raises high-quality grass-fed beef and Berkshire pork. The mission is simple "From farmers who care…to people who care." 
"The part of our farm that brings me the most joy is working with nature, rather than against it. We prove how mimicking the natural ecosystems in our farming practices actually heals and improves our soil and water. This results in more nutritious meat, which improves the health of our customers," explained Jake. "Agriculture can be a tool to repair and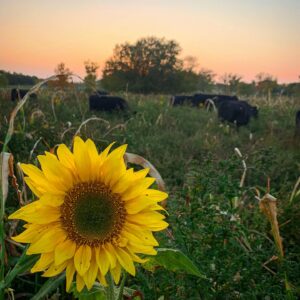 heal our world ecosystems when done correctly."

"Our customers not only appreciate our products but also what we do for the soil and water cycle with our regenerative agriculture methods." By offering their cattle and pigs a variety of grasses and legumes (as well as free-choice grain for the pigs), they get the nutrition they need without supplements.

Caring for their animals as a part of an interconnected ecosystem is the cornerstone of Pettit Pastures' operation. "We are a locally owned farm that cares deeply about the environment. You can trust the beef and pork that we raise. You should feel great about feeding it to your family."


Follow @pettitpastures to learn more about their special farm.
Follow @meettheminnesotamakers on Facebook and Instagram to discover the local change makers who make Minnesota amazing!
Share This Story, Choose Your Platform!