By Michelle M. Sharp, Founder and Content Creator of Meet the Minnesota Makers
Nick Sutton's ancestors settled in the small town of Knife River, Minnesota (between Duluth and Two Harbors on the shore of Lake Superior) when they immigrated to the United States.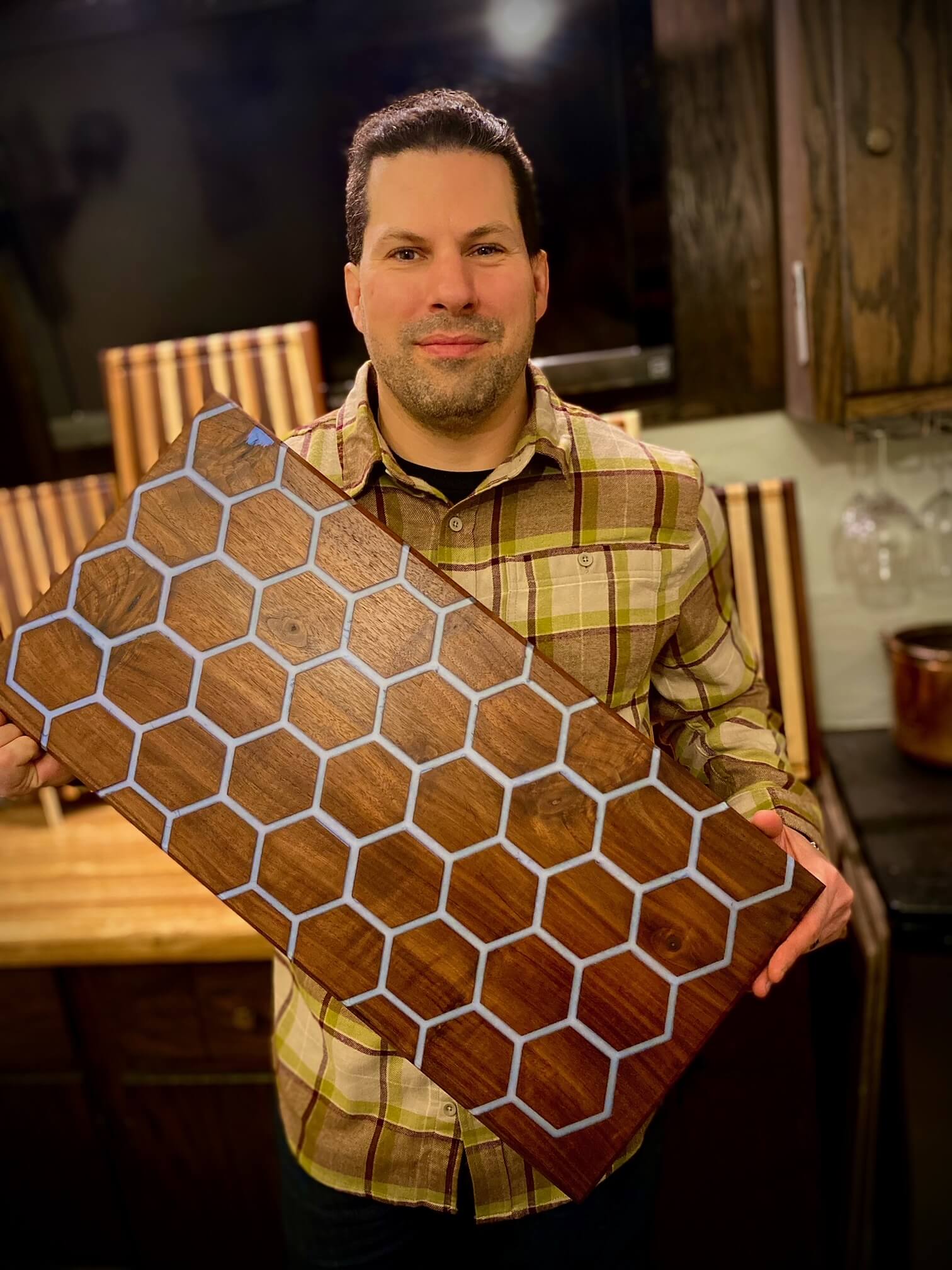 In a serendipitous twist of fate, Nick now creates customs knives, cutting boards, and furniture for Knife River Customs at his home workshop in Mounds View. "The name felt perfect—it connected me and my work to my dad who had passed away before we moved to our current home."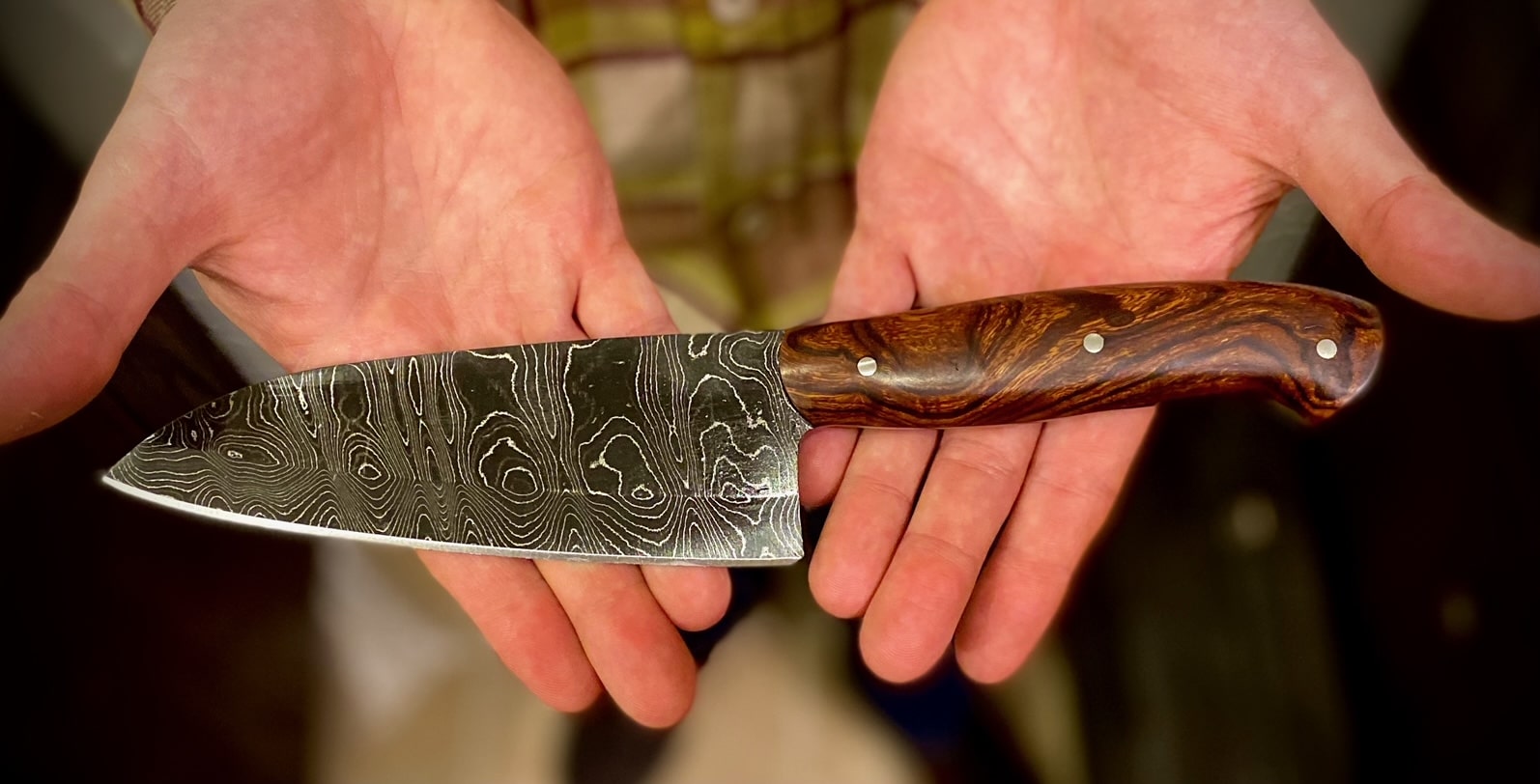 Nick's best sellers are fishing, hunting, and kitchen knives along with custom charcuterie and cutting boards. He's open, however, to whatever his customers dream up. "I hadn't made dining room furniture before starting this business and now I've made over 30 tables."
An outdoorsy kid who was active in Boy Scouts, loved watching martial arts movies and experimenting in the kitchen, Nick became a self-proclaimed "knife nerd". His parents gave him his first pocket knife when he was 14. "I thought it was the coolest thing in the world." 
Nick would then save his allowance or birthday money to buy knives that he found to be unique. He was fascinated by the weight of the blades, the different materials used for handles, and how the finished piece would come together to be both highly function and aesthetically unique.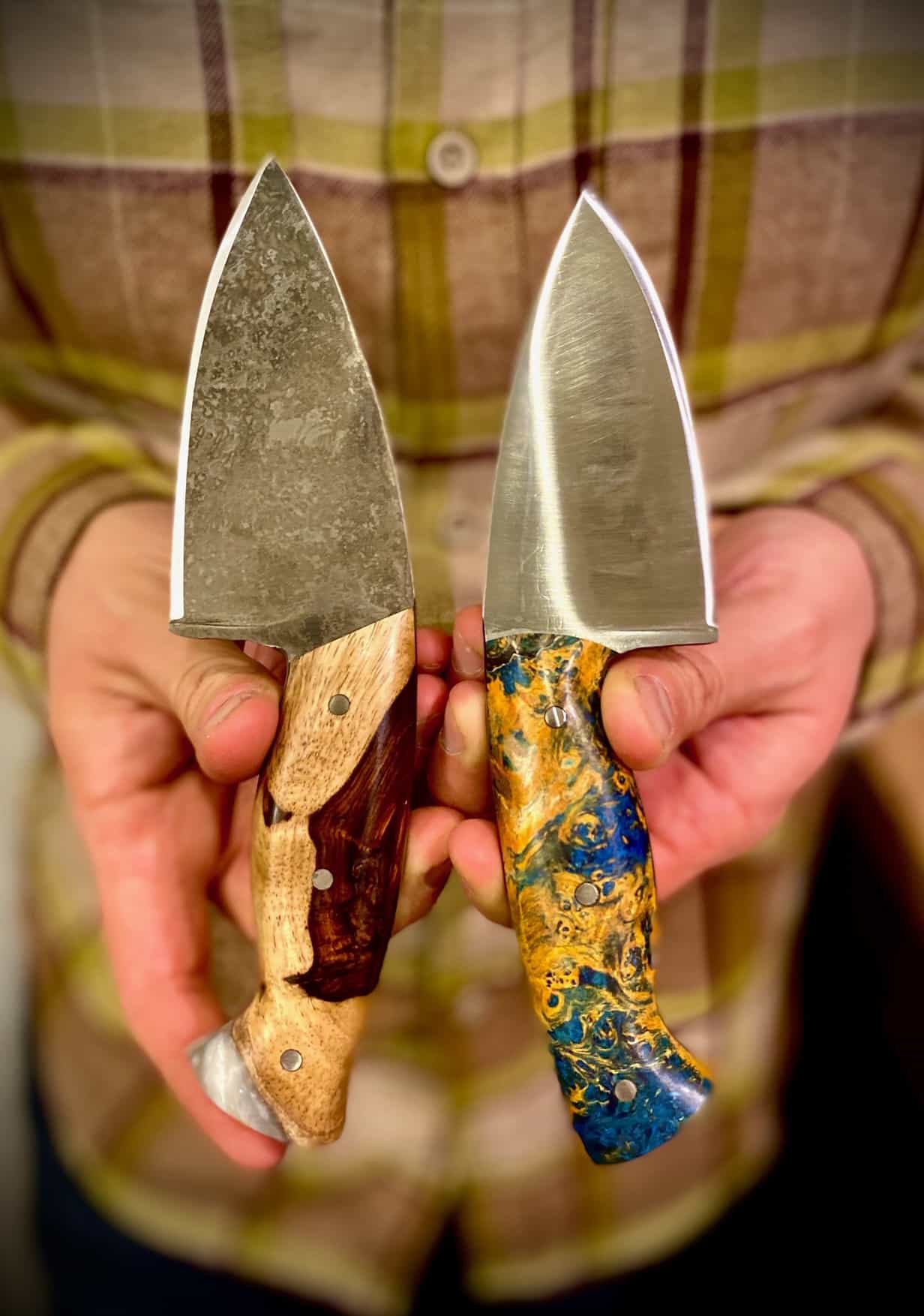 The more he studied the knives in his collection, he began to wonder whether he could make them himself. "As I grew older, I started to realize that the people crafting these knives are just people," shared Nick. "They're not superheroes born with a gift that can't be achieved through hard work and persistence. So I thought that I would try it."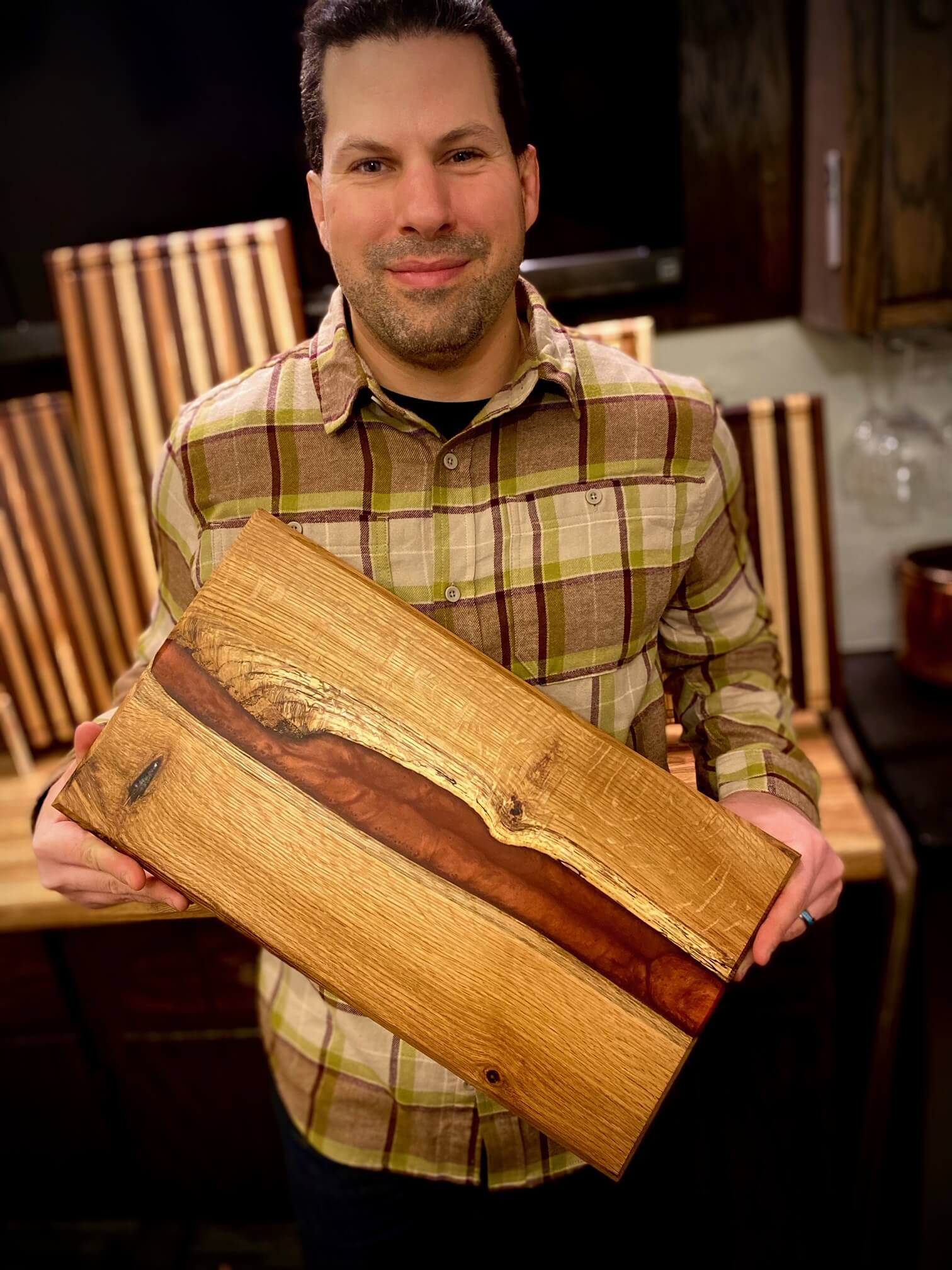 Sharing his early designs on social media brought Nick waves of support. People were not only complimentary of his designs, they were interested in purchasing them. "It made me realize that if I made knives for people, I could take that money and reinvest into better tools, into better equipment, and into more opportunities for me to educate myself so that I could become better."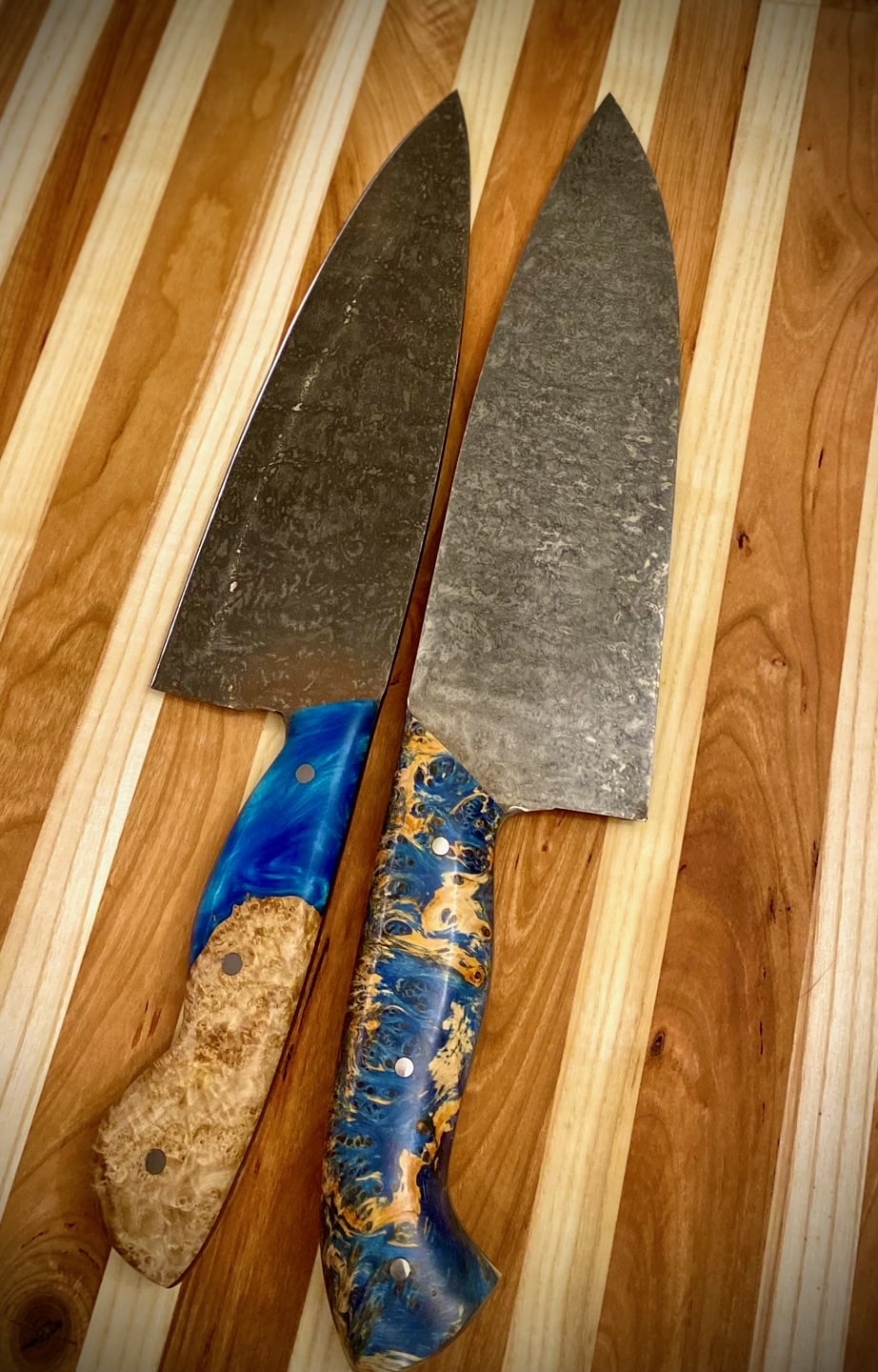 His growing side business became a more-focused venture when he lost his job during the 2020 pandemic lockdown. "I was terrified, but my wife Janet encouraged me to pursue this. She believed in me," said Nick. "I was able to take advantage of having more time to practice making knives and my designs improved. It's been a giant progression over the past four years. I can't imagine doing anything else now." 
Most of Nick's designs are made from high-carbon Damascus steel. This distinctive blend comes from the welding of high carbon (the darker color) and nickel (the lighter color) steels. The two metals are folded and stretched repeatedly to blend them to make a strong knife that will hold its edge. The process dates back to India over 1500 years ago. Today Nick sources his steel from a couple of different forges in the United States.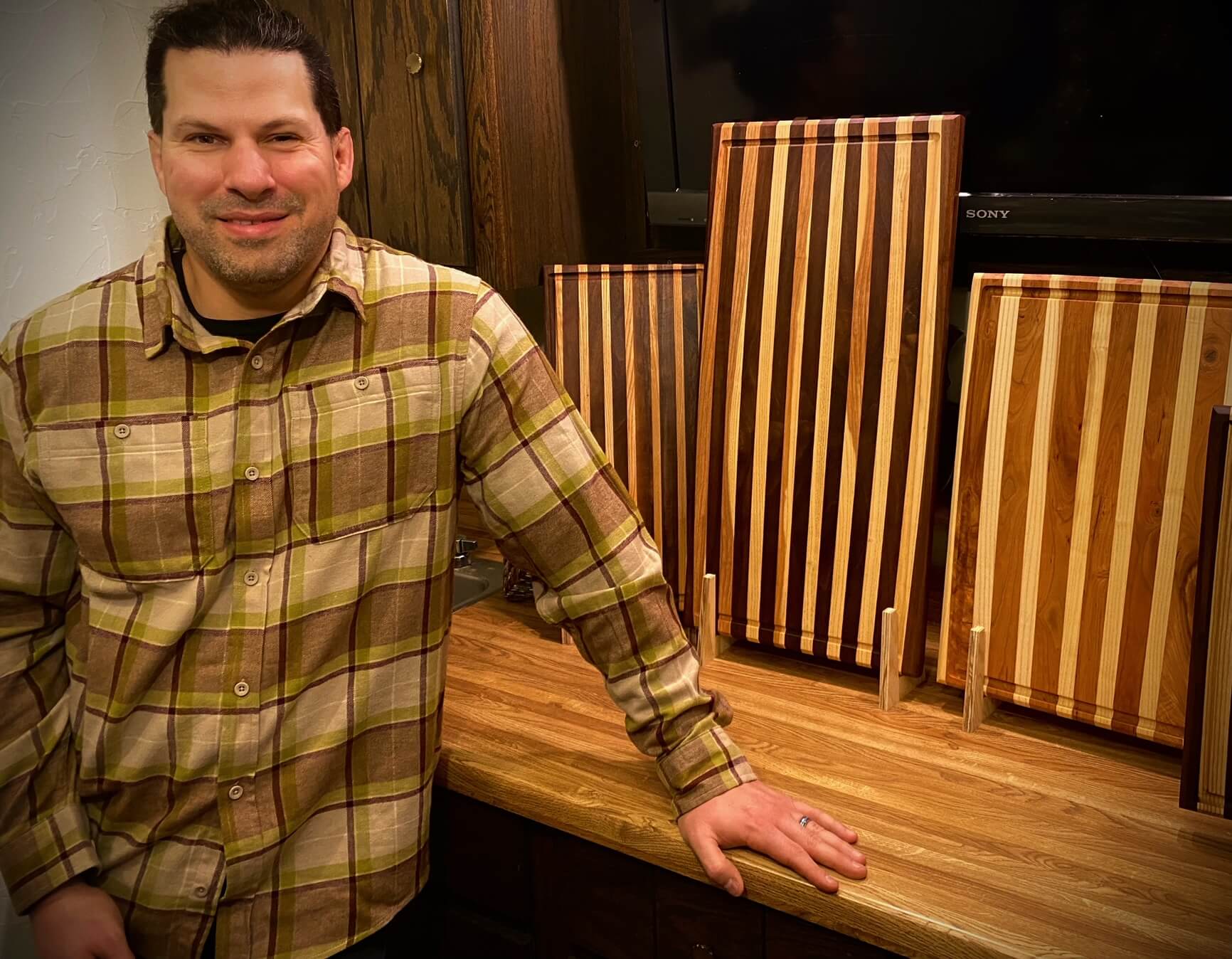 For custom orders, Nick works with customers to create something that represents the person who will use it. "I love creating people's dreams, things that my client think up and would like to see them in reality." Matching a chestnut burl handle with a customer with Irish heritage is just one example of how Nick looks to personalize each design.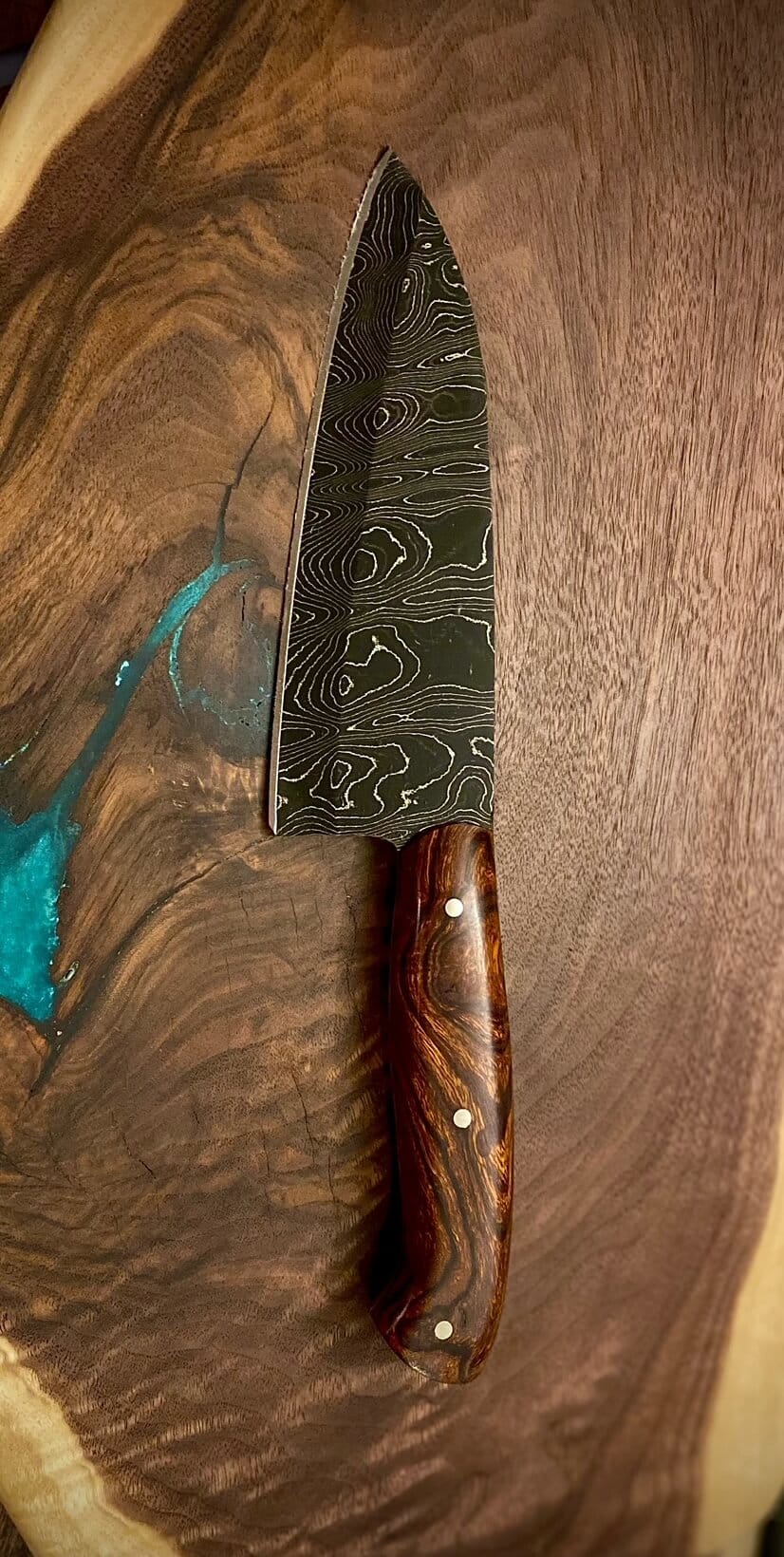 His favorite designs are the ones that will get the most use. "I just want to know that what I did was good enough for someone to hold onto for a long time," shared Nick. "I love making heirloom items that will last generations."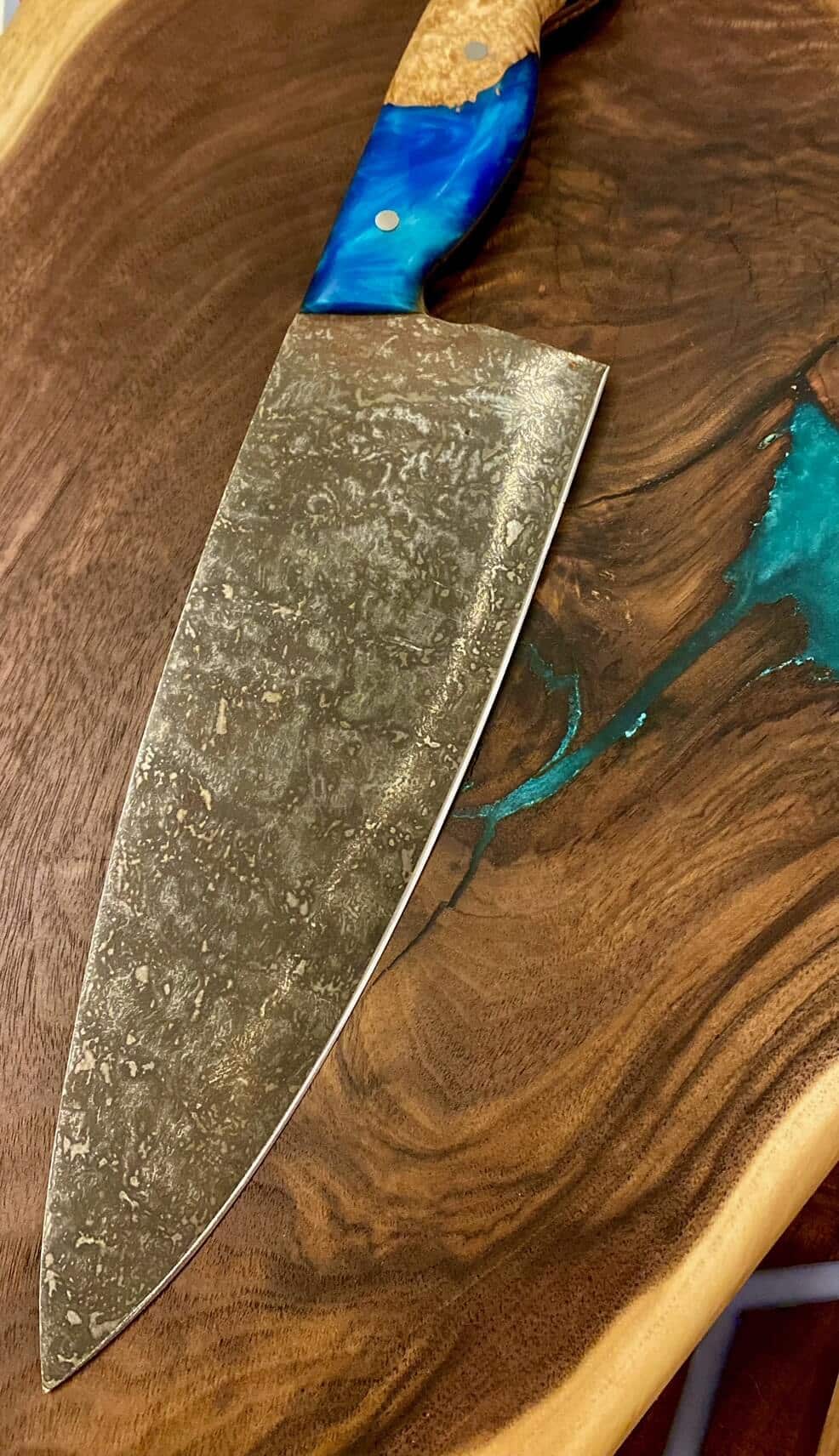 Nick has found great joy in creating these pieces and being embraced as a member of the maker community. "Being a maker in the community gives me a feeling of a positive movement towards craftsmanship again," said Nick. "I'm just a guy who makes stuff. I hope that I make other people happy with what I do." 
Visit kniferivercustoms.com for currently available designs or contact Nick at [email protected] to learn about custom orders.
Follow @kniferivercustoms on Facebook and Instagram to see what Nick's created in the shop today. 
Follow @meettheminnesotamakers on Facebook and Instagram to discover the local makers who make Minnesota amazing!
Share This Story, Choose Your Platform!