By Michelle M. Sharp, Founder and Content Creator of Meet the Minnesota Makers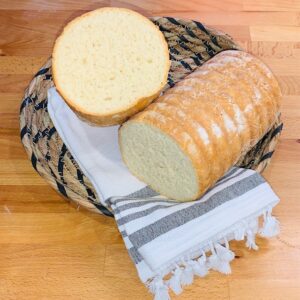 In a cozy house near Lake Nokomis, Suzy Amundson of Homemade Bread by Suzy prepares a dazzling menu of breads and sweets as a MN cottage food producer.

Suzy is a regular vendor at the Nokomis Makers Market. You can arrange for local pickup at her home where she has a subtle and sweet outdoor breadbox. She also sold at the weekly Thompson Family Farm during summer 2022.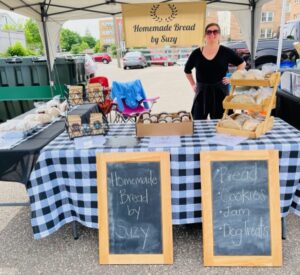 Suzy enjoyed cooking and baking long before she started her business. "I really love baking bread and the joy it can bring to a meal," said Suzy. "It's so wonderful to have bread with family and friends. It's a big passion of mine. I love creating new flavors and baking traditional flavors. I grew up baking with my grandmas, mom, and family and have always enjoyed the experience of creating food to share with others."

Finding a supportive community has been a great joy for Suzy. "The support and kindness from my family, friends, and the community is appreciated so very much!" The markets give her the chance to meet and learn more about the maker and grower community as well as the preferences of her customers.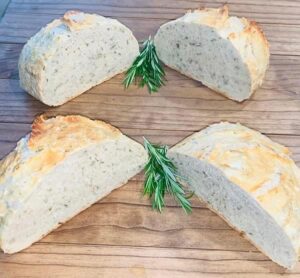 Suzy's current favorite is her jalapeño cheddar. "I enjoy it plain, toasted, or in a sandwich." Her menu offers a wide range of flavor combos. You're sure to find one that tickles your tastebuds.  

"I also really enjoy the blueberry lemon," shared Suzy. "I really enjoy being creative with flavors to create fun breads that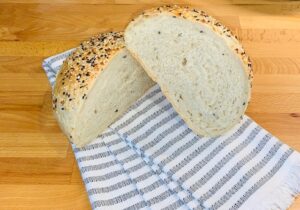 can pair nicely with different foods and can be enjoyed plain too."

Suzy prepares a range of sweet and savory breads for the weekly market. Her desserts include a brilliantly blue cookie monster cookie. She makes peanut butter treats for four-legged market visitors.

Suzy loves seeing how her customers use her bread. "I love it when people share with me about what they're planning," explained Suzy. "It's so wonderful being able to create something that brings others joy."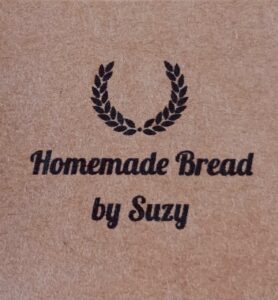 Explore Suzy's menu at https://shop.castiron.me/homemade-bread-by-suzy

Follow @breadbysuzy on Facebook and Instagram to see what's fresh out of Suzy's South Minneapolis oven.
Follow @meettheminnesotamakers on Facebook and Instagram to meet more area change makers making Minnesota an amazing place to be!
Share This Story, Choose Your Platform!