By Michelle M. Sharp, Founder and Content Creator of Meet the Minnesota Makers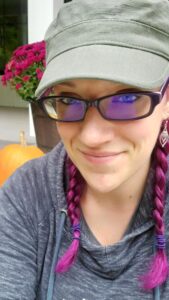 Meet Sara Remler of Mama's Workshop

Sara started her business in 2021 as a channel for the crafting she came to enjoy as a pain management technique for her chronic severe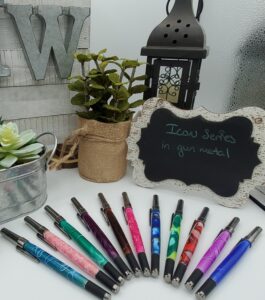 migraines. "I was searching for ways to help me make the best of what I had been given. This led me to paint-by-numbers, cross stitch, painting with diamonds, and more," shared Sara. "When I'm focusing on this kind of work it gets me out of my head. It really helps."

Sara had been wood turning on a lathe for a couple years before establishing her LLC last year. Her Dad taught her how to use her lathe, "It just took off from there!"

Interest in her work soon went beyond friends and family. "My neighbor convinced me to sign up for the farmers' market last year. I was instantly hooked. I love the community."

Sara had only positive thoughts about being a part of her local market. "I love how everyone bands together to support each other whether it's help setting up and tearing down or purchasing each other's goods," shared Sara. "I felt instantly welcomed!"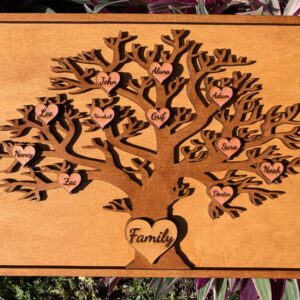 Sara makes all her products herself "with lots of love". Her specialties include cribbage boards, name banks, branched family trees, and layered lake maps that can be customized for your favorite of our 10,000 lakes. "I love making the maps. Customers have shared amazing stories when I personalize them."

Her first year in business has been a learning experience. "It's been eye opening. A lot of the products that I didn't think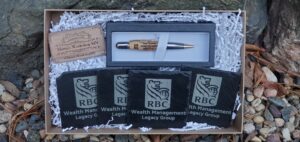 would sell were a huge hit and vice versa." Her kitchen items such as measuring cups and spoons, coffee scoops, and honey dippers have been her best sellers.

Find Sara in the summer at the Scandia Farmers Market. Every Wednesday from 3:30-6:30 shop her exquisite creations along with local farmers, crafters and producers from the St Croix River Valley. Not in Scandia? Visit her website mamasworkshopmn.com.

Which of the designs shared here is your favorite? 

Follow @MamasWorkshopMN on Facebook and  Instagram for Sara's latest designs.
Follow @meettheminnesotamakers on Facebook and Instagram to discover more makers making Minnesota an amazing place to be!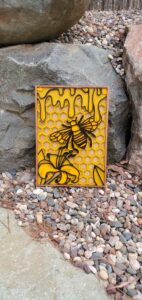 Share This Story, Choose Your Platform!