By Michelle M. Sharp, Founder and Content Creator of Meet the Minnesota Makers
In this second installment of locally sourced convenience foods, discover Ruhland's Strudel Haus.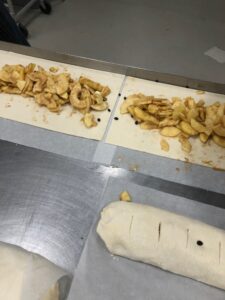 "Love on a Plate…" is the Strudel Haus's slogan. This passion project has become a growing business for Eagan's Tom Ruhland and his family. Everyone involved literally brings something to the table thanks to the positive energy and creativity that makes this strudel business possible.  
Tom's inspiration is his love of people. Food is his love language: "Making food for somebody is a very intimate action and an expression of love. That may sound a little poetic for a food maker, but that's what drives me."
Apple was the original strudel, and is still Tom's favorite. He sources much of his produce locally, especially vendors from the St Paul Farmers Market. Tom's son Noah, who leads the kitchen, roasts every vegetable and braises every cut of meat himself. Their only outsourcing is the custom made all-butter puff pastry made locally by Gregory's Foods in Eagan.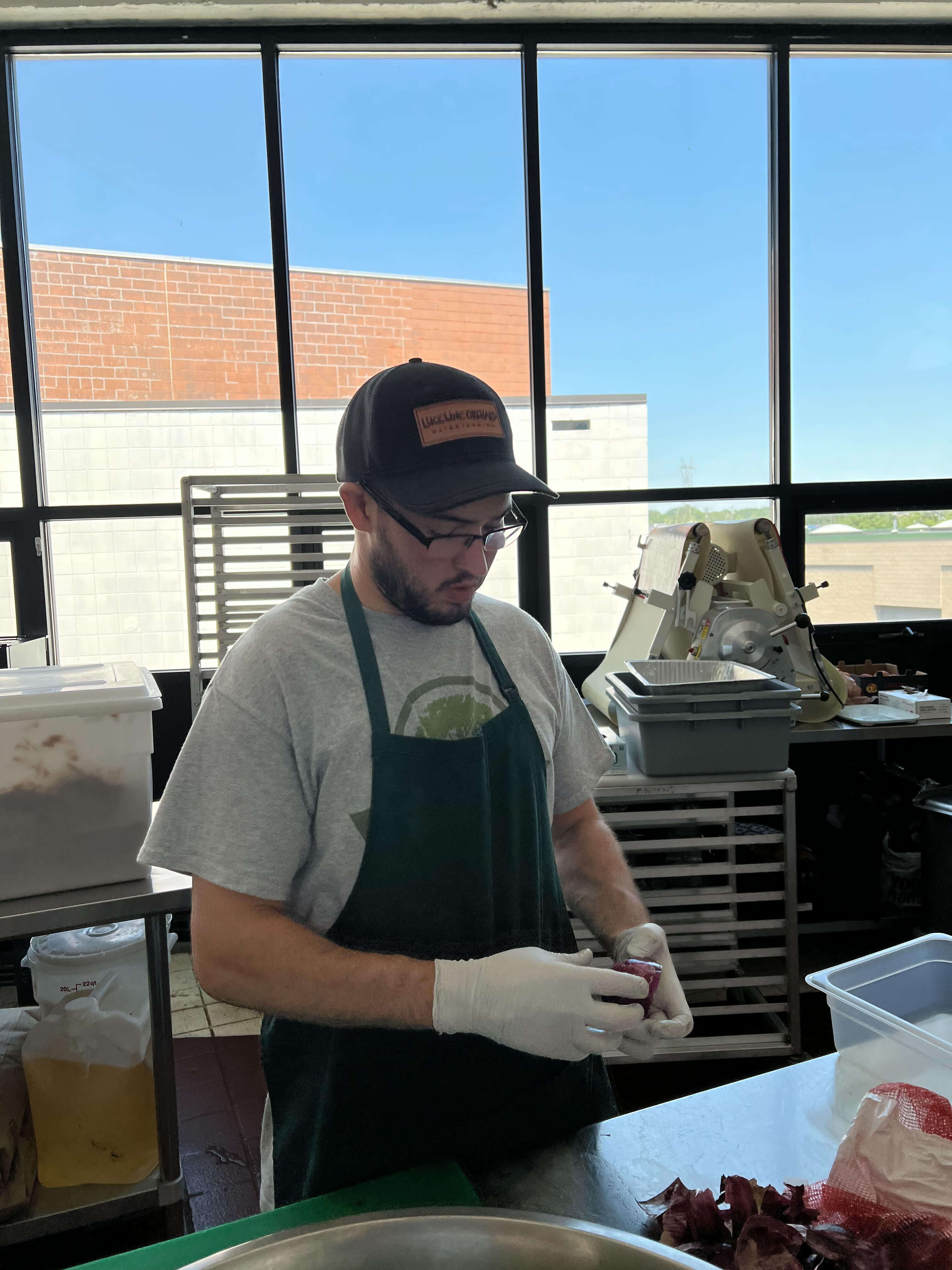 The Strudel Haus menu now boasts over 50 varieties, both sweet and savory. The menu has year round staples and seasonal rotating flavors. Tom credits his son Noah with the consistent high quality and diverse flavor palate of their offerings. "Noah is the creator. He dreams the strudels first and then makes his dream a reality."
Creating a product that will be shared is the cornerstone of Ruhland's Strudel Haus, "The most important part of this company is that we made our product knowing that it will end up on a table and will be shared by people who love each other."
Tom's belief in the value of table and community comes from his mom. Growing up in a household of 11, he treasures his memories of the dinner that would be waiting for the family when they came home from Sunday Mass. 
His Mom would have a roast in the oven that was always done perfectly. He returns to pot roast as his adult comfort food, "My mother taught me the value of table, the value of community." 
Passing that sense of community forward is the Ruhland Strudel Haus mission. Try a new flavor for yourself to share in the "love on a plate." 
Explore www.thestrudelhaus.com to find all the sweet and savory strudels. 
Each strudel feeds five to eight. Serving sizes are, of course, arbitrary. The strudels are sold frozen, wrapped in a sheet of parchment paper for you to place on a baking sheet.
Looking for lunch options? Try a half strudel or a Strudelwich—a great way to try more of the  menu.
Free delivery with a $75 minimum purchase every Wednesday within a 30 mile radius of St. Paul. Curbside pickup available Tuesday and Thursday at St. Paul production facility. Purchase at Ferndale Market, Jerry's Foods, Mackenthum's Meats, Rosie's Market in Rosemount, Seasoned Specialty Foods on Grand Ave, or through Market Wagon.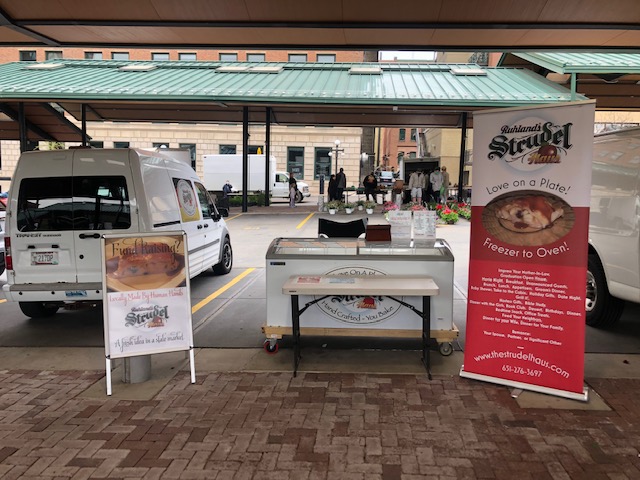 The roasted vegetable with white bean and the salmon duxelles are my personal favorites. Don't miss his newest menu addition—Apple Cider Braised Pork with Sweet and Sour Cabbage and Bacon. It's SO good. 
Ruhland's Strudel Haus also partners with local organizations for fundraising efforts.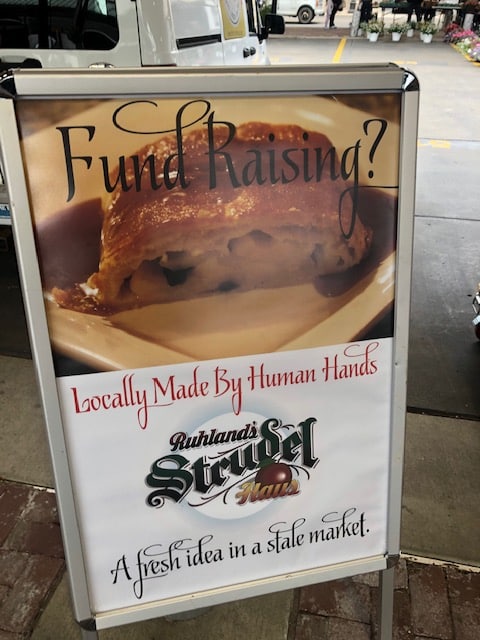 Check thestrudelhaus.com for seasonal menu items. 
Follow @strudelman on IG and @ruhlandsstreudelhaus on FB for current market appearances. 
Follow @meettheminnesotamakers on IG and @meettheminnesotamakers on FB to discover who makes Minnesota a tasty place!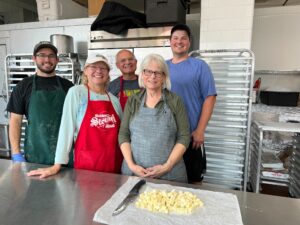 Share This Story, Choose Your Platform!